You've challenged her for months, but now is your chance to become the Cube Assassin.
Back in August, Epic revealed that the next three Fortnite Crew Outfits would see Midas reunite his original operatives, "The First Shadows". The Burning Wolf, Chaos Origins and Sierra have since arrived and anyone who owns them all has been rewarded with an awesome gold bonus style for each.
Now though, with this story concluded, it's time for someone brand new to join the Fortnite Crew. Straight from the Sideways and into your locker, the Cube Assassin is the star of December's Pack.
Dropping on November 30 at approximately 7 PM ET for active members, the Cube Assassin skin features a reactive style in which its vivid purple pulses become increasingly prominent as you gain eliminations.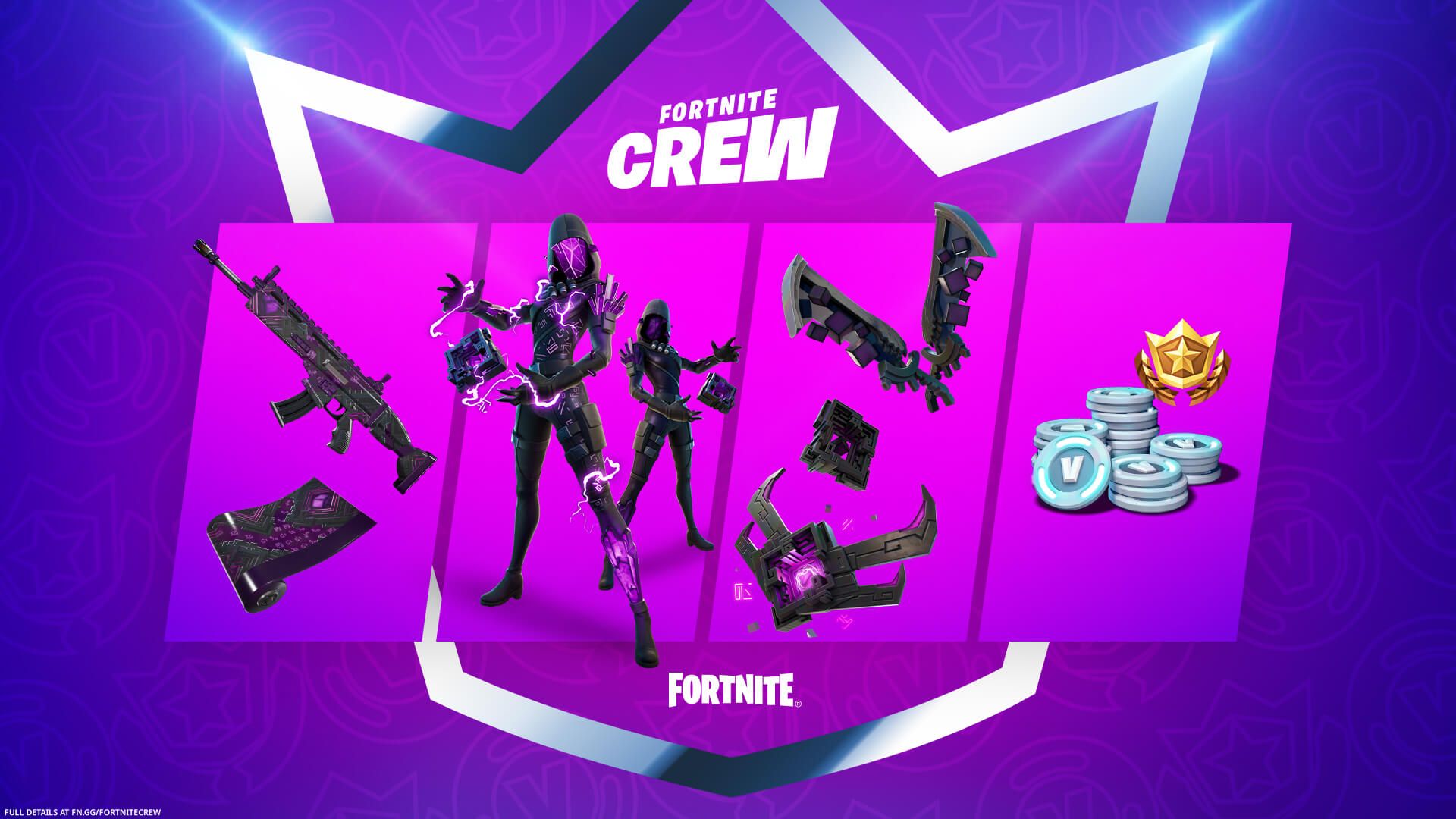 To complete the look, subscribers will also receive the Cube Edge Pickaxe, The Cubist Back Bling and Assassin's Mark Wrap. Each of these ornate accessories seems to harness the ominous power of the Cubes.
If you're unfamiliar with the Fortnite Crew, it is a recurring subscription service offering a range of in-game (and sometimes external) benefits. It is priced at $11.99 per month or local equivalent and can be cancelled at any time.
Here's what else you get on top of the Crew Pack and exclusive outfit:
Battle Pass
Fortnite Crew members always enjoy instant access to the current season's Battle Pass. This means if you subscribe before the end of Season 8, you will be able to unlock the current Battle Pass and claim any rewards you have earned.
Additionally, with the next season, which many believe to be Chapter 3 Season 1 slated to begin in early December, you will get that Battle Pass too as soon as it becomes available. In their official Cube Assassin blog post, Epic twice referred to this specifically as "Next Season" rather than Season 9, further solidifying the leaks that we are about to start a new Chapter.
V-Bucks
Fancy an Item Shopping spree? Subscribers are gifted a 1,000 V-Buck bonus every month to splash on whatever they desire.
Note, these V-Bucks are credited on your billing date rather than the day that new Crew Packs go live.
Legacy Set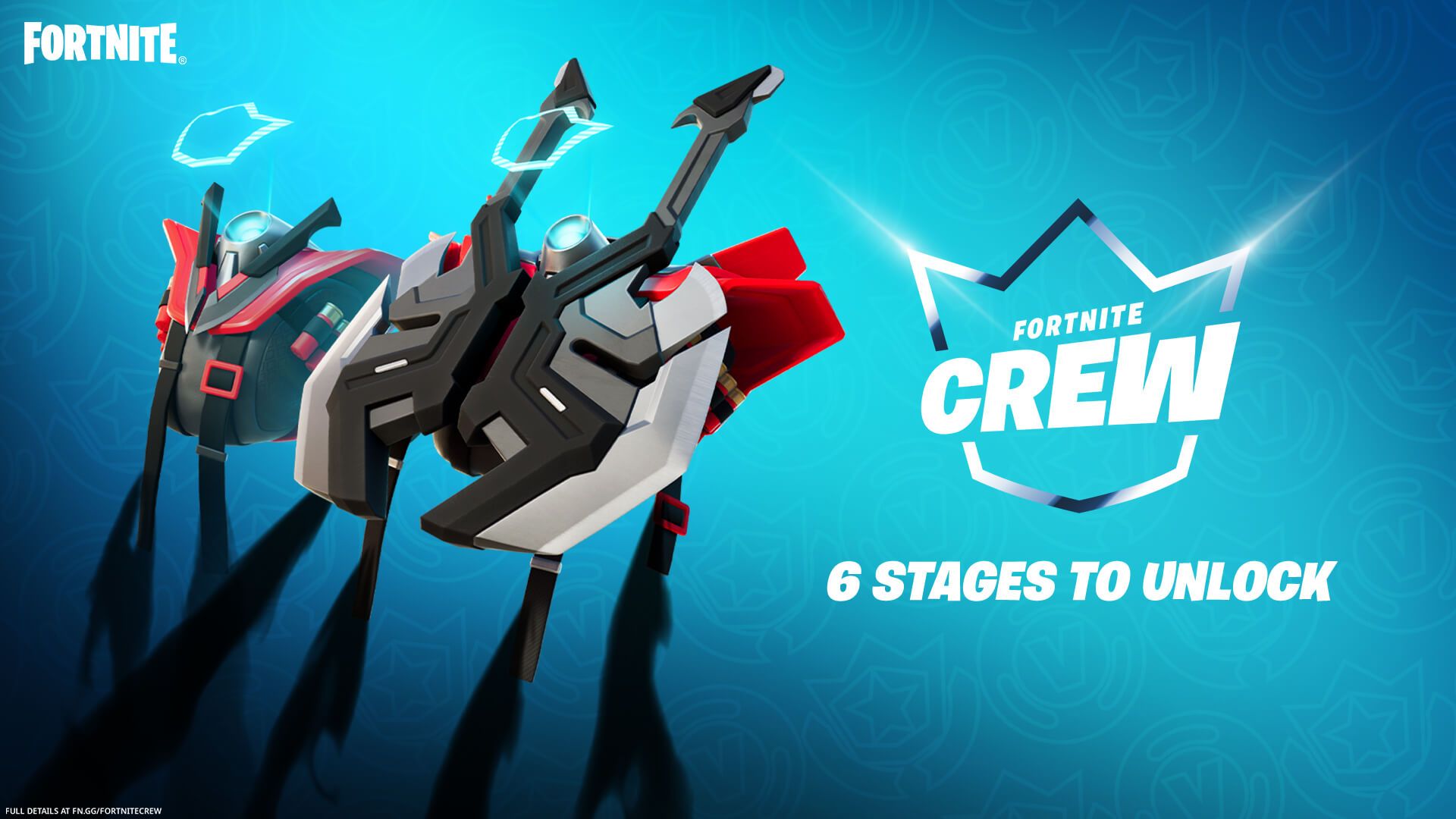 Up until December 31, new signups will also secure the Protocol Pack Back Bling. This is part of the Fortnite Crew Legacy Set, which unlocks in stages as you remain subscribed.
Throughout the months you can acquire extra styles for the Back Bling, plus a new Pickaxe which will also have unlockable styles.
To learn more about the Fortnite Crew subscription, read Epic's official Fortnite Crew FAQ.