Pick between two popular old school Fortnite items and stay stealthy during Strike from the Shadows week.
Though we have less than two weeks of Fortnite Chapter 2 Season 8 remaining, Epic Games isn't taking a break on the content front. The November 23 hotfix includes some minor gameplay changes plus another war effort addition.
Strike from the Shadows week
Similar to the Wild Weeks from the last couple of seasons, the Strike from the Shadows event is here to switch up your Battle Royale strategy. To celebrate the recent collaboration with Naruto, this particular week focuses on all things Ninja.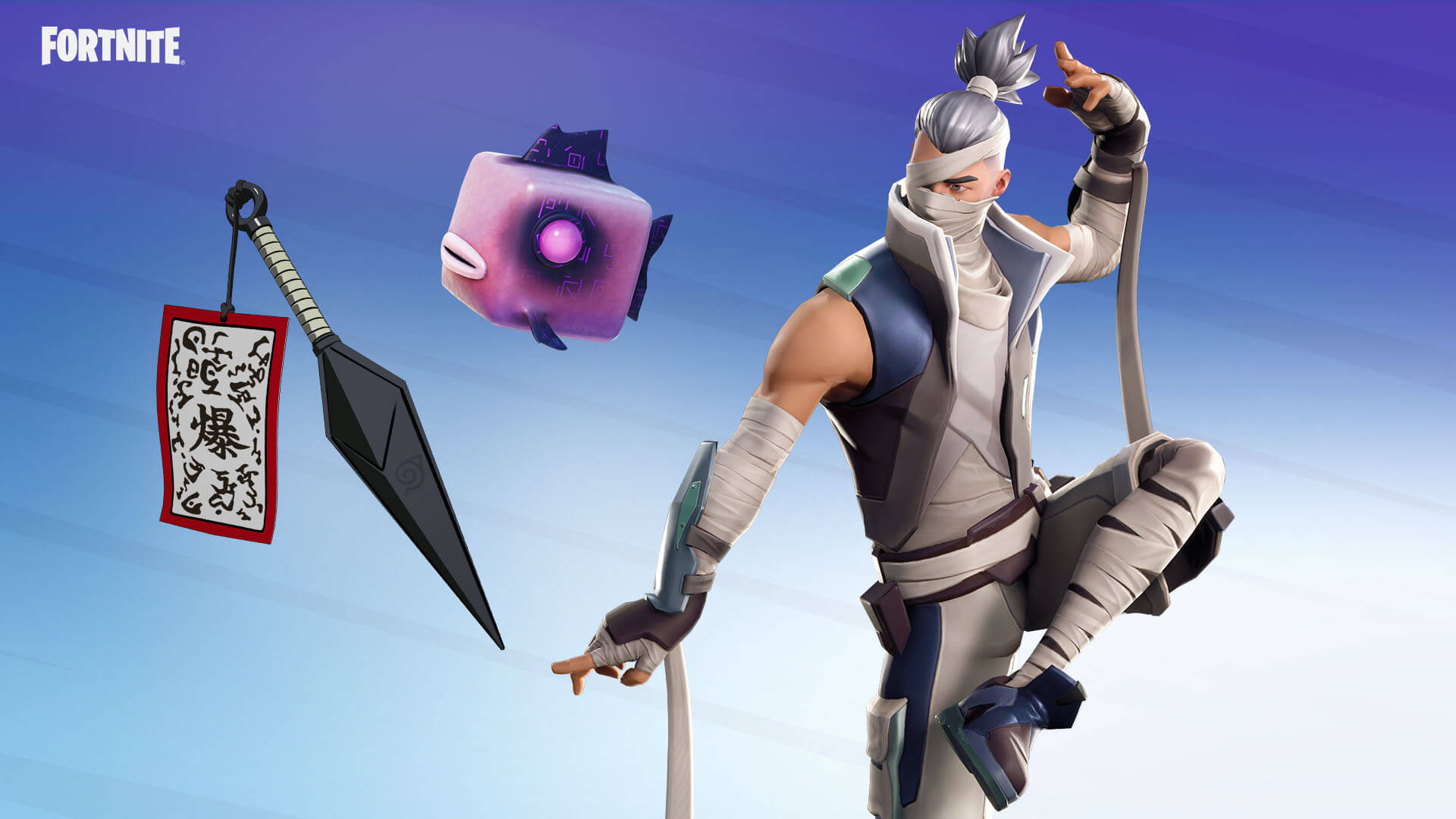 Live until November 30, Paper Bomb Kunai and Shadow Stone spawn rates have been significantly increased. What's more, Shadow Floppers are popping up all over the map too, and not only in the water.
Plus, grab some extra XP to climb those last few levels with the Strike from the Shadows Punchcard. Note, the updates detailed above will not feature in competitive playlists.
Bring back an old favorite
With B.R.U.T.E.s once again roaming the Fortnite Island after funding at record speed, it's time for another war effort. Fans can choose to unvault either the Proximity Grenade Launcher or Flint-Knock Pistol.
As usual, contribute Bars at a Donation Station to have your say on which weapon returns. Whichever one reaches 100% of the funding goal first will be added immediately.
Interestingly, in their official blog post, Epic stated "It's almost time to employ a new fighting strategy in the war against the Cubes. But before that, it's time now to decide the next item to bring into the war". This new strategy could potentially refer to the upcoming end of season finale, meaning another interactive live event, where players come together to take down the Cubes.
New building
Construction work has been slowly progressing at the "Guava Fort" location just south of Pleasant Park. With this latest stage it is really starting to take shape and there are even a couple of new chest spawns.
It is predicted that this fort will also play a big part in the imminent war. Some believe this will be where the countdown is shown and serve as the "waiting area" before the event.