Fortnite's Community Cup gives players the chance to unlock a highly sought-after new Outfit for free.
Season 8's short but sweet FNCS wrapped up in spectacular style this past weekend, with exciting stories across all regions. Become Legends trio Kami, Setty and Teeq treated us to what was undoubtedly the strongest Finals performance of all time in Europe, the newly formed team of Bugha, Mero and Muz conquered NAE despite having next to no practice beforehand, and Reet, Favs and Snacky finally put an end to the dominant streak of EpikWhale and co in NA West.
There's no time to relax, however. We're straight back into the competitive Fortnite action with the FNCS Grand Royale kicking off next week.
In each region, top players from 2021 will battle it out in the highest prized tournament of the year. The Finals will be broadcast live on November 20 and 21 and you can earn some cool Twitch Drops including a new Spray and Emoticon by tuning in.
Hype Hour Show
To increase the buzz before Grand Royale, Epic will be hosting their first ever Hype Hour show on November 19. The broadcast will provide an exciting look back at the year, including interviews with pros and analysis from casters.
Additionally, the Hype Hour will feature a "brief announcement regarding Fortnite Competitive in 2022". Of course, if you can't catch it live, you'll be able to watch the full VOD whenever you choose.
FNCS Grand Royale Community Cup & Free Outfit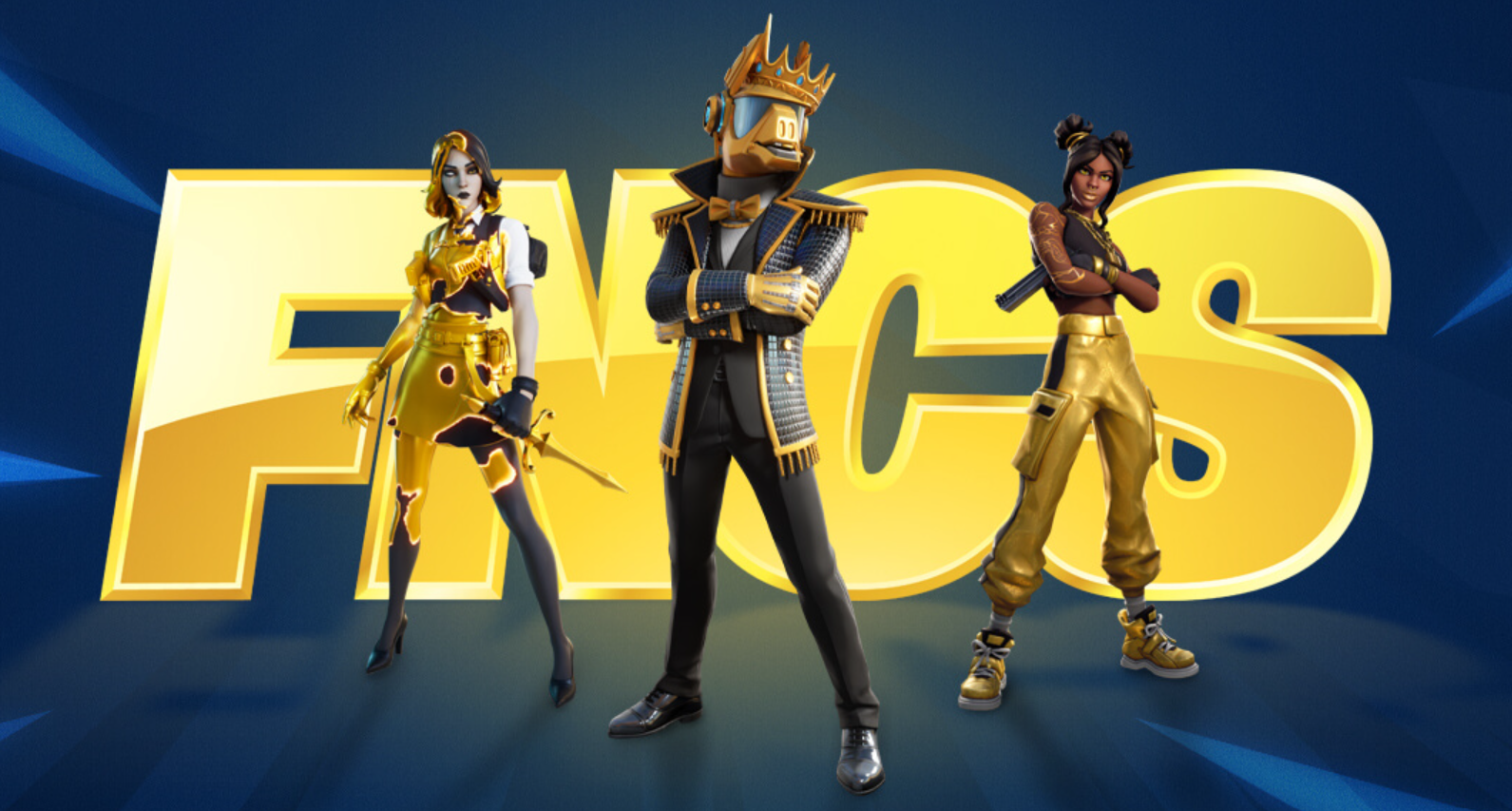 If you didn't quite make the cut for the Grand Royale, there's still a chance to take part in the festivities with the Community Cup. This Trios event will be held on November 16 for NAE, NAW and Brazil, and November 17 for Europe, Oceania, Asia and the Middle East.
You know the deal, complete a maximum of 10 matches in a three-hour window, earning points for both eliminations and placement. Top performing teams will get their hands on the stylish new Victor Elite Outfit and Back Bling for free!
Scoring System
Victory Royale: 25 Points
2nd: 20 Points
3rd: 16 Points
4th: 14 Points
5th: 13 Points
6th: 12 Points
7th: 11 Points
8th: 10 Points
9th: 9 Points
10th: 8 Points
11th: 7 Points
12th: 6 Points
13th: 5 Points
14th: 4 Points
15th: 3 Points
16th: 2 Points
17th: 1 Point

Each Elimination: 1 Point
Prizing
Europe
Top 900 - Victor Elite Outfit & Back Bling
NA East
Top 420 - Victor Elite Outfit & Back Bling
NA West
Top 160 - Victor Elite Outfit & Back Bling
Brazil
Top 280 - Victor Elite Outfit & Back Bling
Asia
Top 100 - Victor Elite Outfit & Back Bling
Oceania
Top 60 - Victor Elite Outfit & Back Bling
Middle East
Top 80 - Victor Elite Outfit & Back Bling
Ensure that each member of your Trio has reached Epic account level 30 and enabled Two-Factor Authentication to be eligible to compete. Full rules and entry requirements can be found in the Grand Royale Community Cup Official Rules.