Embrace all things scary in this unique, Horde Rush-based Fortnitemares Cup.
If you like the idea of competing in Fortnite but don't have enough time to keep up with the sweats, this event might be for you! The Fortnitemares Cup is a PvE (Player vs Environment) tournament in which teams of four battle it out against the computer instead of real enemies.
Rather than standard Battle Royale, Squads will be playing the popular Horde Rush LTM and trying to score as many points as possible. Complete five matches between October 23 at 05:00 UTC and October 24 at 17:00 UTC, you'll earn 1 point for every 1,000 points you score in-game.
While there will be a global leaderboard to see how your team fared overall, prizes are actually awarded for hitting certain point thresholds. You can win a selection of spooky cosmetics to add to your Halloween locker:
Loading Screen – 500 Points
Feeling Wrathful Spray - 1000 Points
Ghoul-d Game Emoticon – 2000 Points
There won't be a fill option so you'll need to assemble a squad in advance. However, if things aren't working out and you want to try again with another team that's totally fine. Have as many goes as you like, but remember you'll still only get one of each prize.
If you're new to playing tournaments, ensure that everyone in your squad has Two-Factor Authentication enabled or you will not be able to take part. Read the Fortnitemares Cup Official Rules for more information.
What is Horde Rush?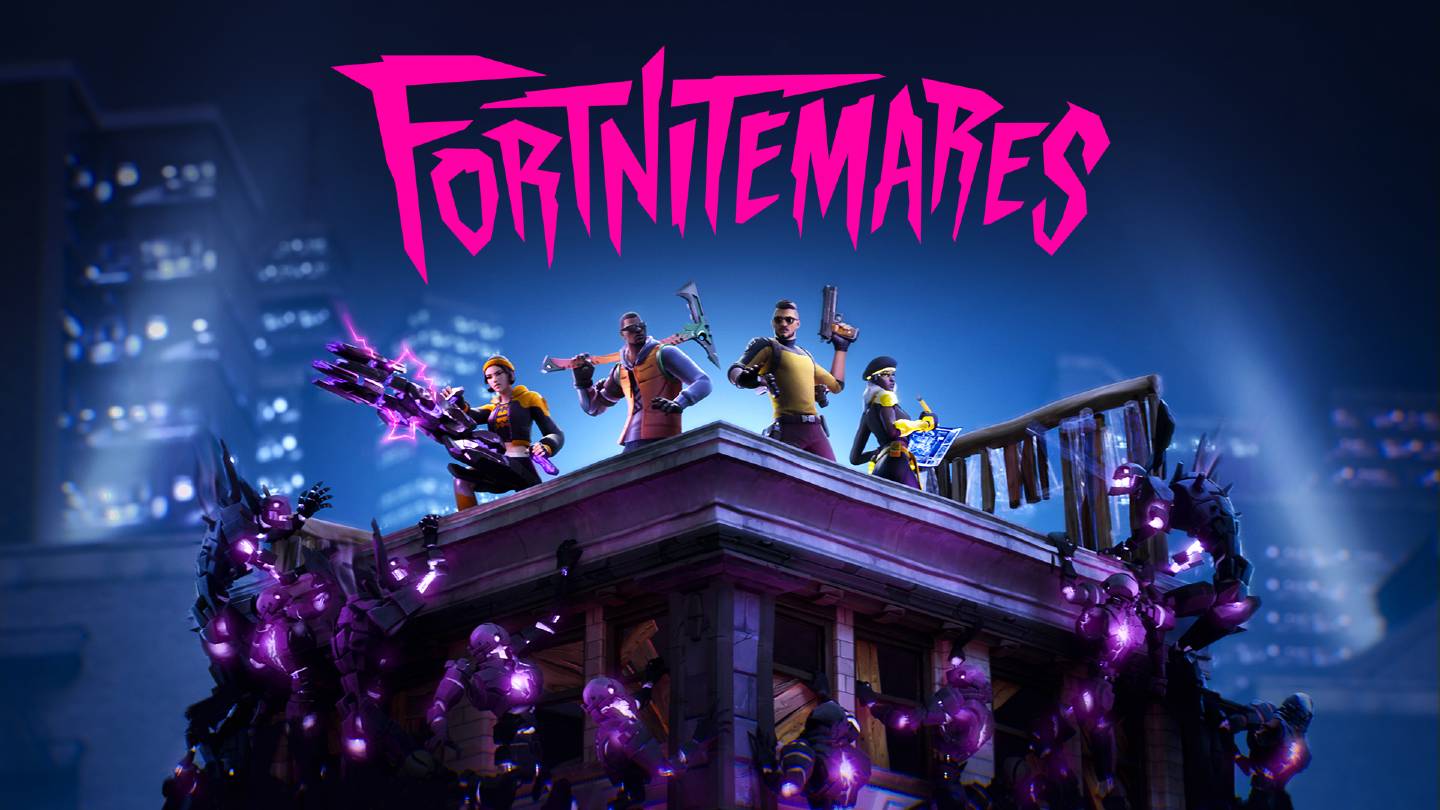 Originally released during Fortnite Chapter 1 Season 9, the Horde Rush Limited Time Mode sees players fight through waves of Cube Monsters and powerful bosses. As the storm circle closes, the difficulty increases.
Back for Fortnitemares 2021, you can try the update LTM in-game now to get some practice before the tournament. Find score multipliers, earn combos and defeat the Caretaker, all on a new map.