Have your say on new items and check your account for a bonus Refund Request, Fortnite v18.20 is live.
The Fortnite v18.20 update doesn't bring too many immediate gameplay changes, at least for Battle Royale mode, but there's still plenty of interesting information to break down.
Combat Assault Rifle vs Combat SMG
A new community vote has begun and this time you get to decide which of two new items comes to the game. Head to a Funding Machine and deposit Gold Bars to pick between either the Combat Assault Rifle or Combat SMG.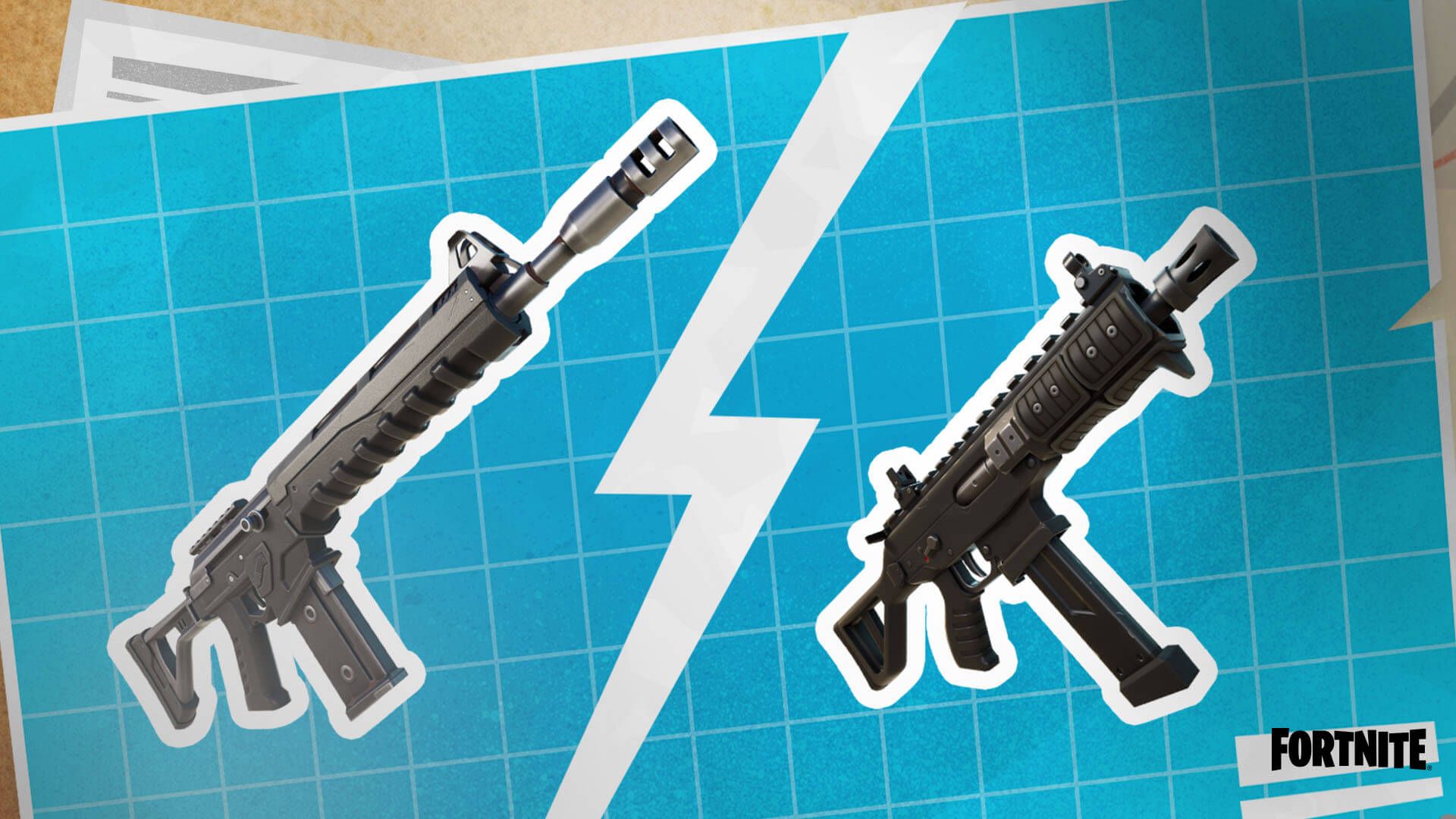 This will be the first time that Epic has really experimented with adding recoil to weapons in Fortnite. Both the Combat AR and SMG will be harder to control than previous versions, but master them and you will be rewarded with huge power and a tight bullet spread.
Grotto coming back?
Leaker @HYPEX posted to confirm that the water level at the Grotto is still dropping. It's been well over a year now since this fan favorite POI became flooded and with map changes still few and far between, it would be exciting to see the Grotto return.
Not to mention, former Fortnite star "Tfue" has promised to hop on the Battle Bus again if the Grotto comes back. While this would probably just be a one-off stream, it would certainly be fun to see!
Return Requests
In the past, everyone was limited to three lifetime Return Requests, and let's face it, most of us used them all up a long time ago. Starting now however, Return Requests will refresh over time.
According to Epic's official blog post, "If you use one, it will refresh 365 days following the most recent Return Request that was refreshed (up to a maximum of 3 Return Requests)". With that said, you can still only refund items purchased within the last 30 days.
Additionally, as long as you've made a request before today, you will have received one bonus Return Request to your account.
Stay with Squad feature
Beginning with the NA-East region, Epic is testing a new option for public "Fill" playlists. The Stay With Squad button will allow you to head into another game with the same team rather than being matched with random players again.
It will be available in Duos, Trios and Squads and will be added to other regions in the near future.
Open Voice Chat for Imposters Minigame
"Imposters", Fortnite's take on popular social deduction title Among Us, received a couple of cool improvements in the v18.20 build.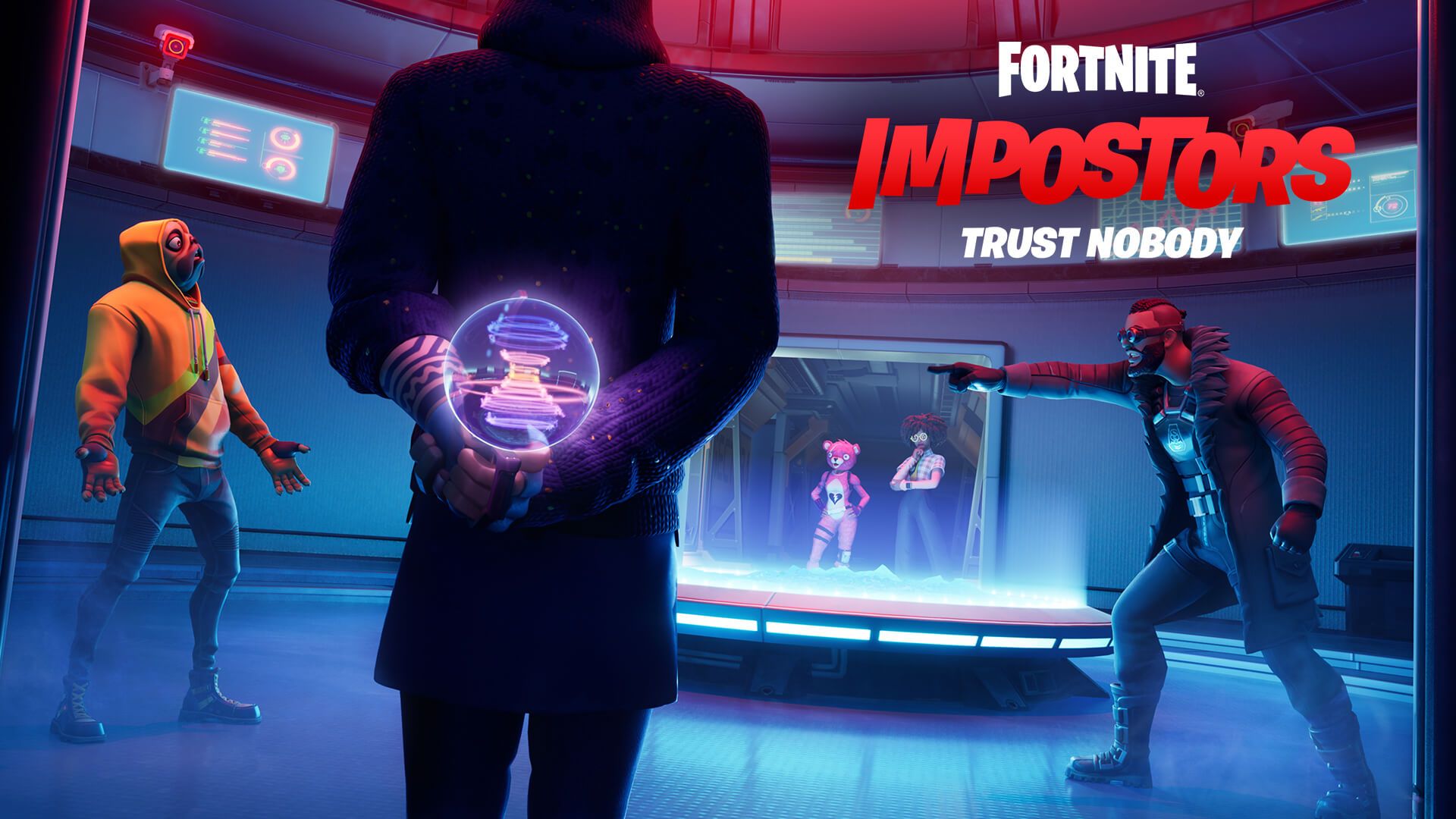 A separate playlist has been added with open Voice Chat enabled, making it easier to communicate with others and get your thoughts across. Of course there is potential for this to get toxic, and there is still the option to queue without Voice Chat for those who prefer to keep it lowkey.
You can now also select your preferred role to increase your chances of spawning in as either an Imposter or Agent. Role Bias applies to both Public and Private matches, though remember not everyone can be the bad guy, so nothing is guaranteed.
Superhero Skins
Following a series of adjustments, the Boundless Set Outifts are once again available in competitive game modes. Their lighting and shading effects have been slightly altered to prevent them a bit easier to keep track of.
Leaked cosmetics
Check out all the upcoming cosmetics and new variants set to make their way to the item shop soon, credit to @HYPEX: