Valorant Stats Are Now Available In Our Mobile App
We continue to update our new mobile app with more and more games, now supporting Valorant!
We've just added Valorant, as other titles such as Fortnite, Rocket League, R6 Siege, and Warzone. We will be adding Destiny 2 soon.
If you want to get your stats on the go, check out more details about our app.
Warzone Season Stats Tracking
With this release, you are now able to track your Warzone stats throughout the Seasons. Best match result, Avg. placement, Wins, and more, will be available for your review.
Check it out over the new "Seasons" tab on any profile.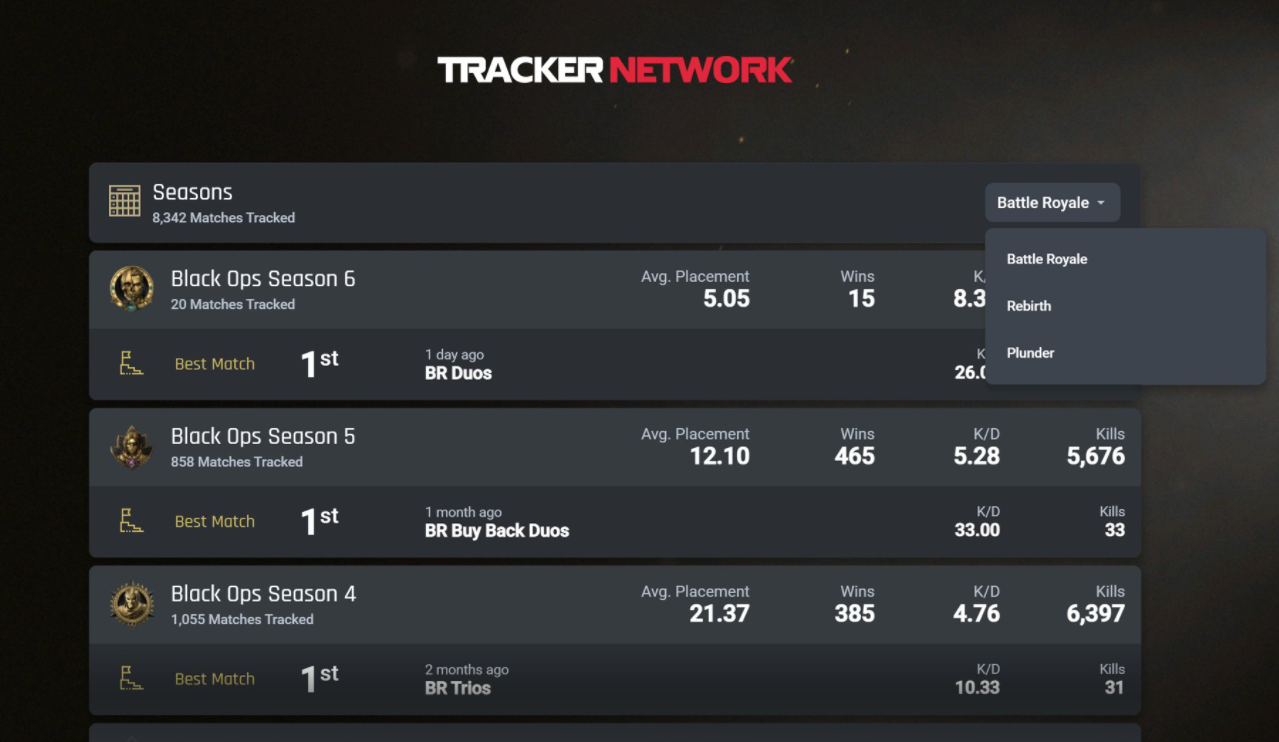 Warzone Player Placement Distribution
We got some more for Warzone! under the "Matches" tab on any profile (or yours), you can now see an overview of the placement distribution of all Warzone matches done by that player.

R6 Tracker Site Detailed Match Roster View For PC Players
We've got some great news for you if you are using our in-game overlay app on PC for Rainbow Six Siege.
When checking your profile on the site, under the "Match History" tab, you can now view a "Detailed Match Report", to check the entire roster, their stats, and a rounds breakdown with the information of which Operator you played, which rounds you won, and how many you killed or if you died per round.
Check out a demo detailed match report.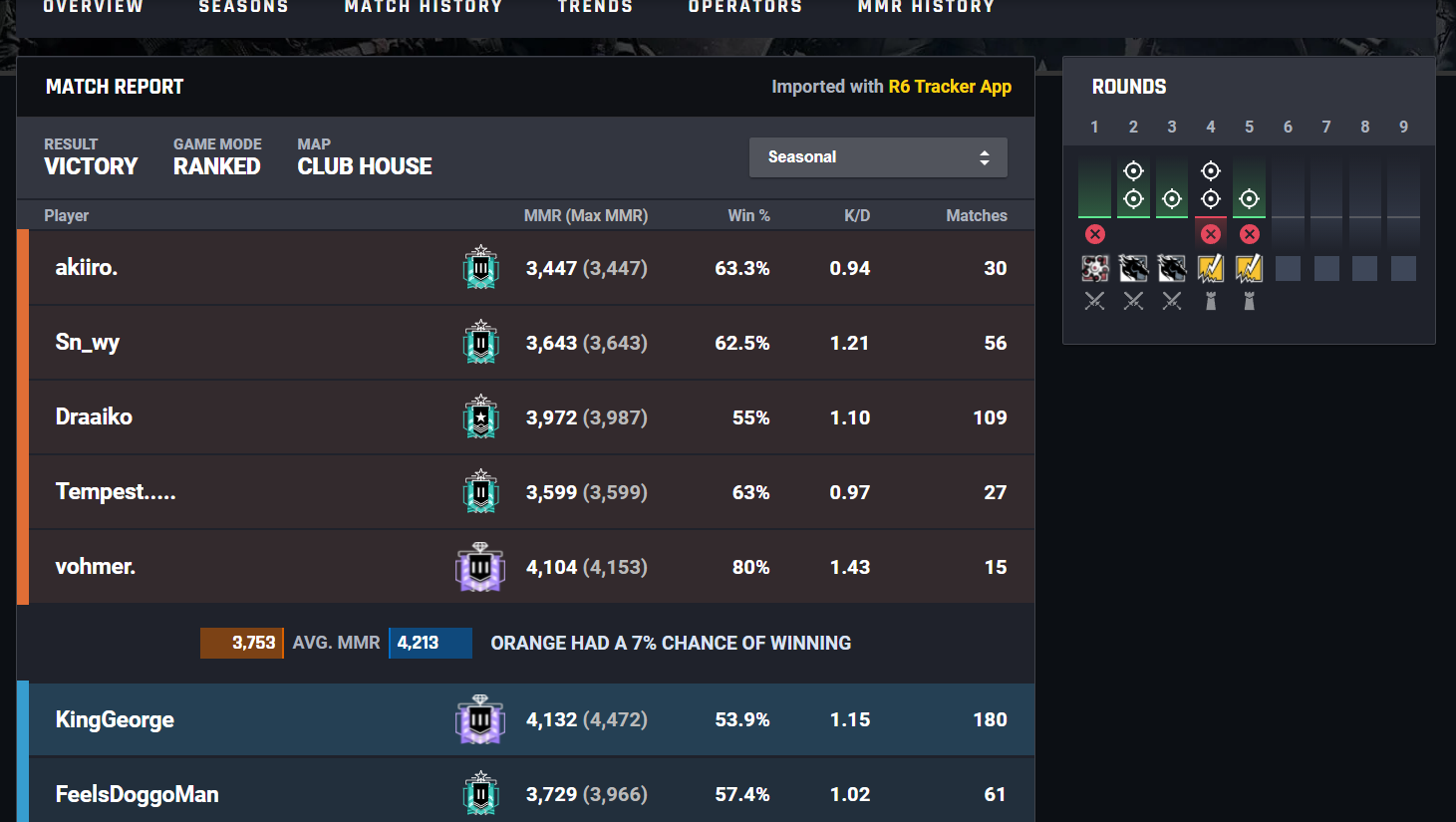 Splitgate TRN Skins Now Available For Console Players
The TRN exclusive skins are now available on consoles as well! Get your rare TRN Plasma, Shotgun, and Carbine weapon skins for TRN Premium members only on all platforms!
All the details are available here.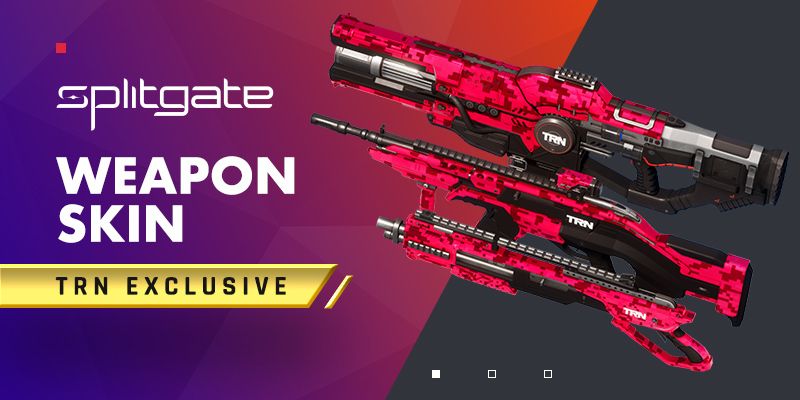 Destiny Tracker Overlay In-Game App Updates
We released another Destiny Tracker app update to ensure you are getting the most value for us while being in-game. We've got some new features for you! Here's the changelog:
The Guardians stats are available now.
The daily performance is available now.
The application will suggest similar Bungie IDs when searching for a player in Trials Lookup.
Minor bug fixes.
More information about the app and download option.
By the way, on the site front, we added a cool edition on our match rows for Trials, Iron Banner, and Survival, now letting you see the "Lobby K/D". This will tell you the lifetime K/d of everyone in the playlist for that playlist.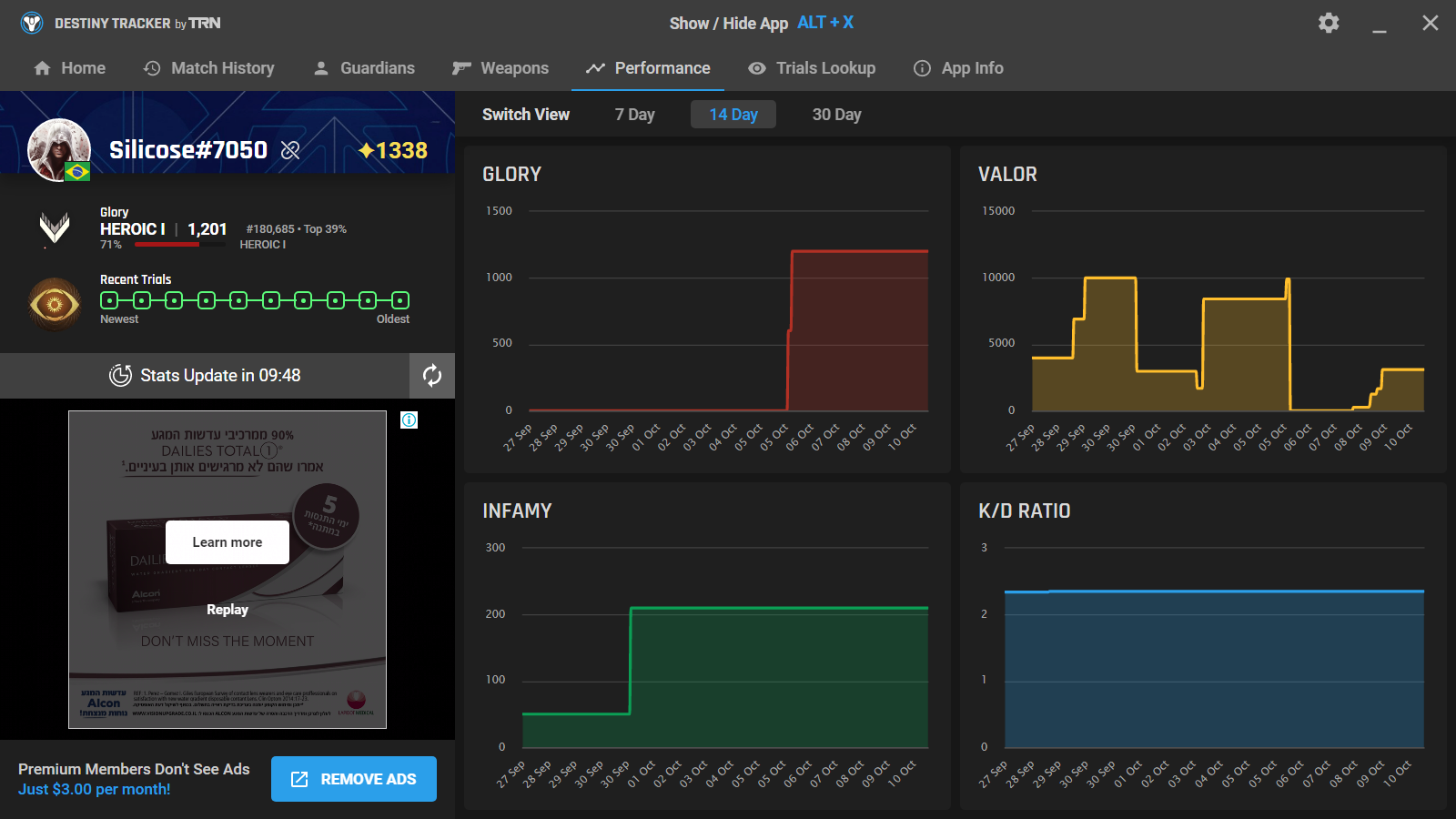 These were the big highlights, and we have daily updates as we are continuously working on improving our sites and apps. Please share your feedback with us, and let us know what you think! Don't forget to follow us on Twitter and Instagram to get all the latest TRN news, announcements, and data insights.