From spectral skins to formidable foes, there's something for everyone in Fortnitemares 2021.
It's that time of year. Summer highs turn to spooky nights and ominous vibes. Fortnite's annual Halloween event is upon us, and there are plenty of horrors waiting inside.
Dual Fiend Hunters
To kick Fortnitemares 2021 off with a bang, the October 5 hotfix sees the addition of a brand-new weapon. Deal extra damage to Cube Monsters with the Dual Fiend Hunters!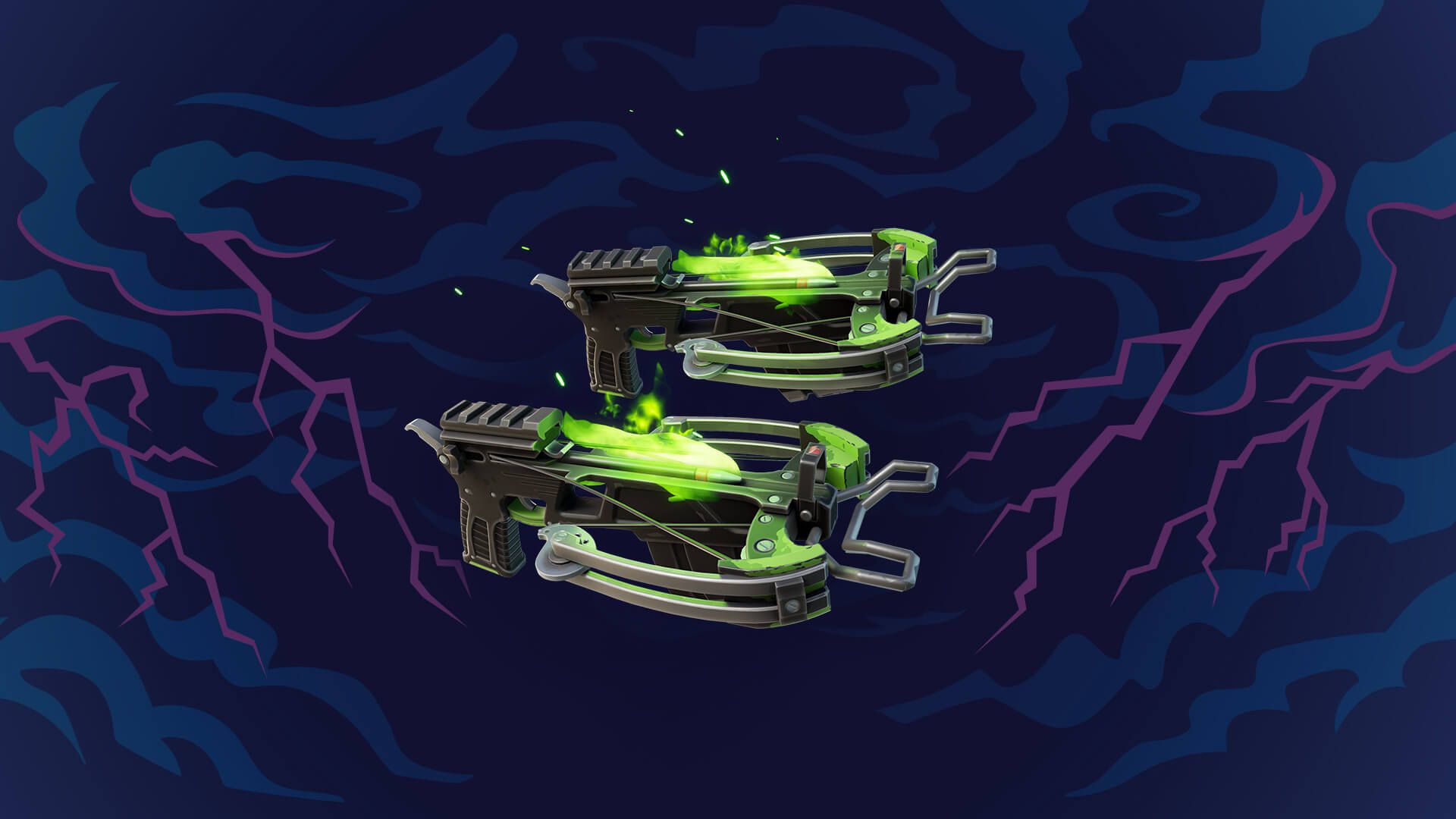 Similar to the Fiend Hunter Crossbow, except there's two of them and they shoot faster, the Dual Fiend Hunters can be found in Chests or as floor loot. They will not be available in competitive playlists.
Not scary enough for you? The infamous B.R.U.T.E mech suit may be unvaulted later this season.
Frightening Fashion
Throughout October, the Fortnite Item Shop will feature a series of monstrous new skins as well as some chilling remixes of classic Outfits. Epic will be teasing upcoming releases in an evolving blog post with weekly fortune cards.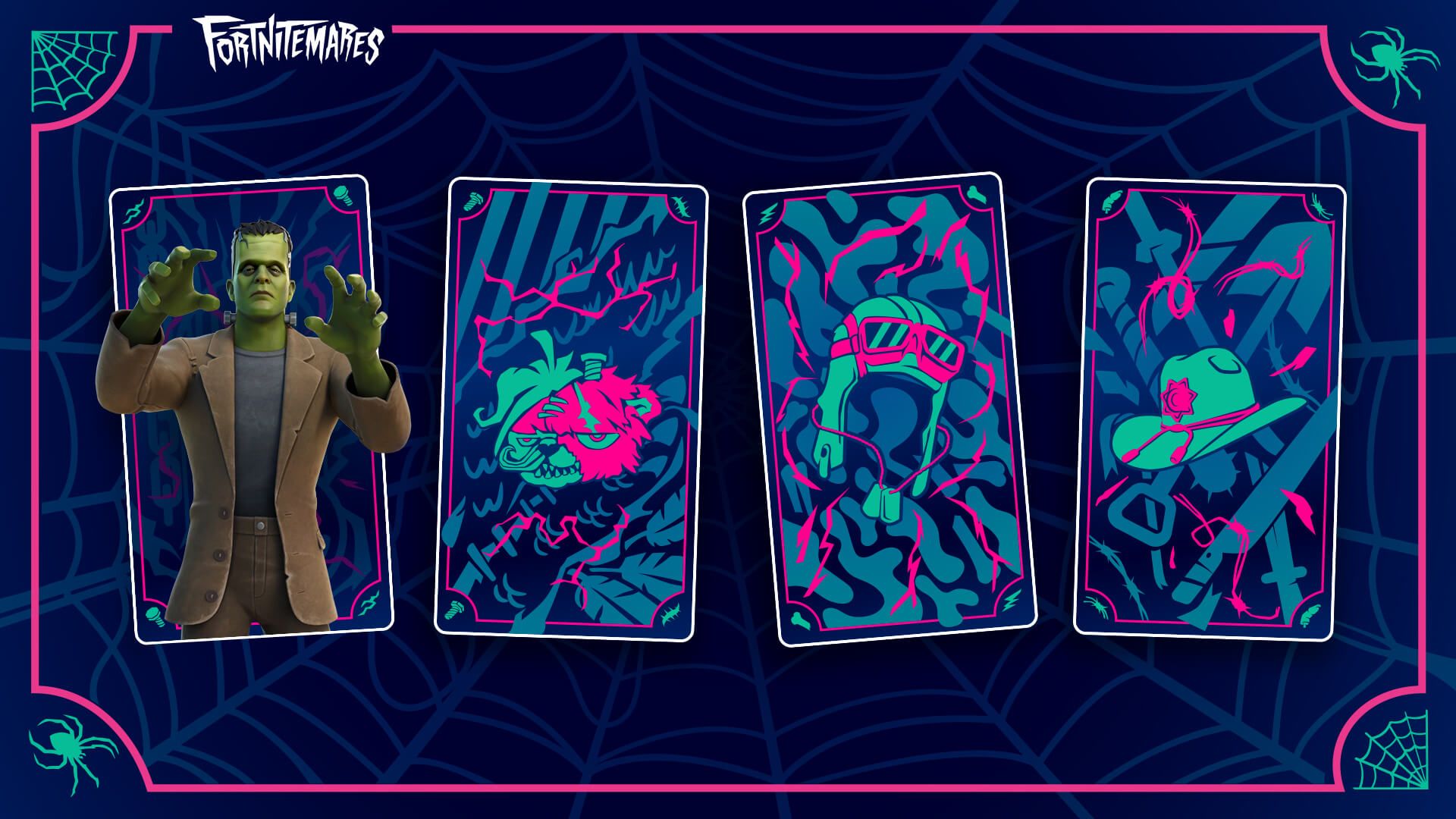 First off, look out for Universal Pictures-inspired Frankenstein's Monster and The Mummy. These gruesome get-ups arrive as part of a collab with Universal that will also see The Mummy appear on the Island as an NPC and various Fortnite characters prowling the streets at Universal CityWalk.
Beware the Cubes
According to Epic's official article, "The Cubes are mobilizing for the next step of their plan. Later in the month, they'll escalate their domination of the Island".
Though this statement doesn't give much away, it could potentially refer to the new Cube Town POI recently leaked by @HYPEX. We can also expect Fortnitemares-themed Quests, a returning LTM and more to be announced.
Shortnitemares & Creative
The Short Nites film festival returns, this time with a spine-tingling twist. All the animated shorts will be designed to give you the creeps, and will be shown in a special movie theatre built by Quantum Builds.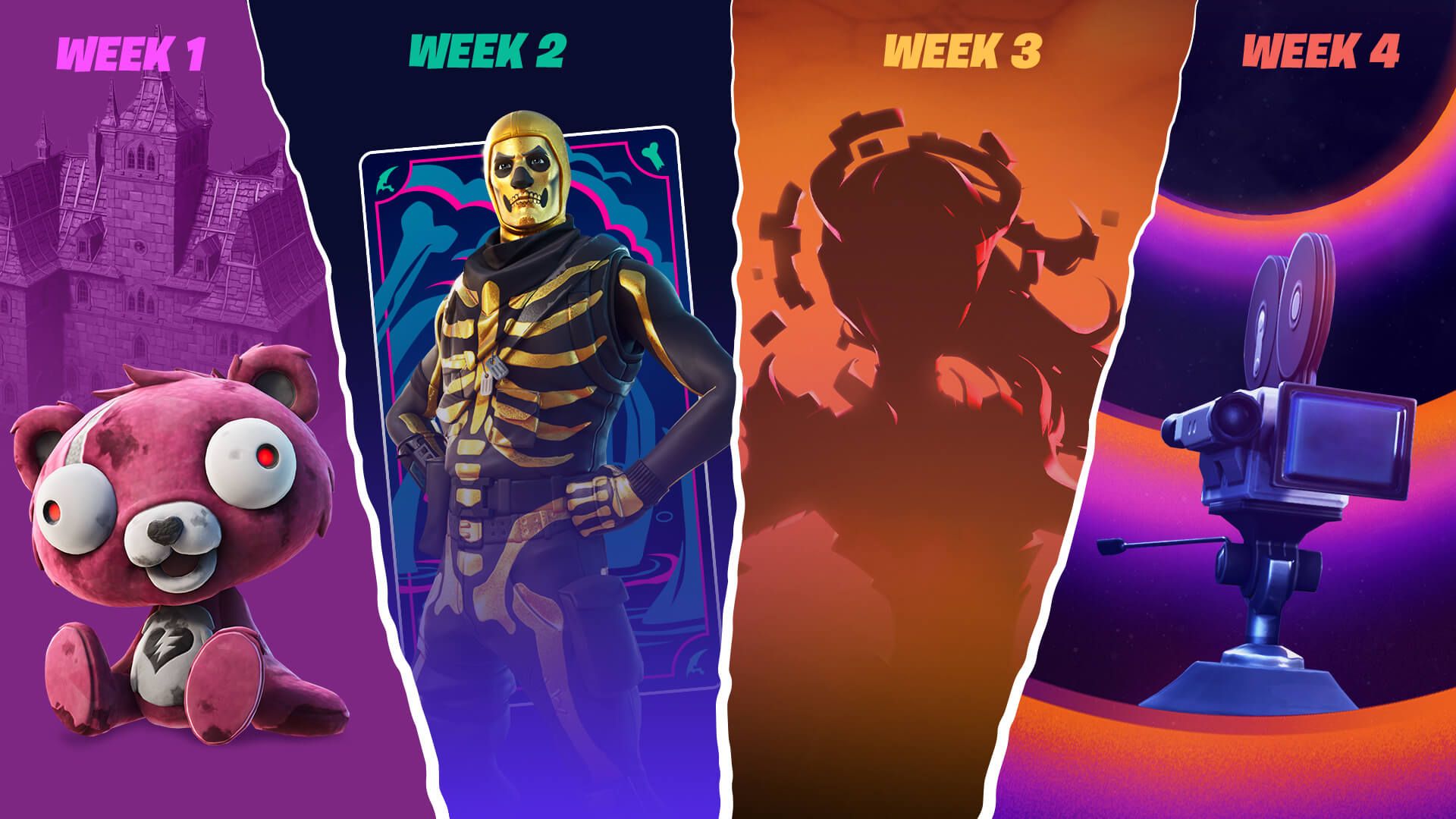 Additionally, head over to the Fortnitemares section of the playlist menu to enjoy a selection of Halloween-themed maps and mini-games. Happy hauntings!