Fans are delighted that this season's secret skin is something original rather than another collaboration.
A new Fortnite season means a new Battle Pass and this one seems to be going down a treat with the community. Join us as we breakdown all the eccentric characters you can expect to meet over the coming months.
As with last season, players will collect Battle Stars which can be redeemed to unlock items from each page in any order they like.
Read: Everything new in Fortnite Chapter 2 Season 8: Map changes, Weapons & more
Charlotte
Available as soon as you purchase the Battle Pass, Charlotte may not look as fierce as some of the other Fortnite Outfits we've seen over the years, but trust me, the Cube Monsters would tell you otherwise.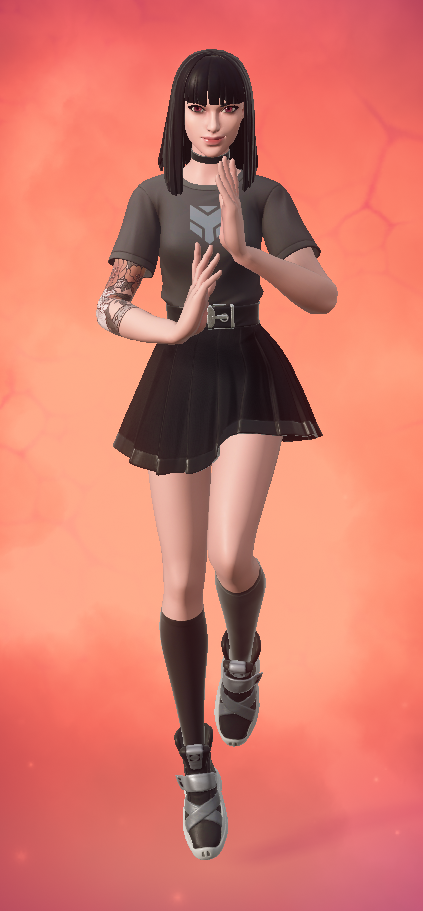 On page 3 you can pick up Charlotte's Enchanted Spirit Style, which is my personal favorite of the lot. When it's not chopping up beasts in the Sideways, her Demonslayer Blade also makes for an awesome Pickaxe.
Toona Fish
From Rippley to Mancake, every season has a comically cute Islander to keep us smiling. This time around it's greyscale guppy and aspiring rainbowfish "Toona Fish" melting hearts.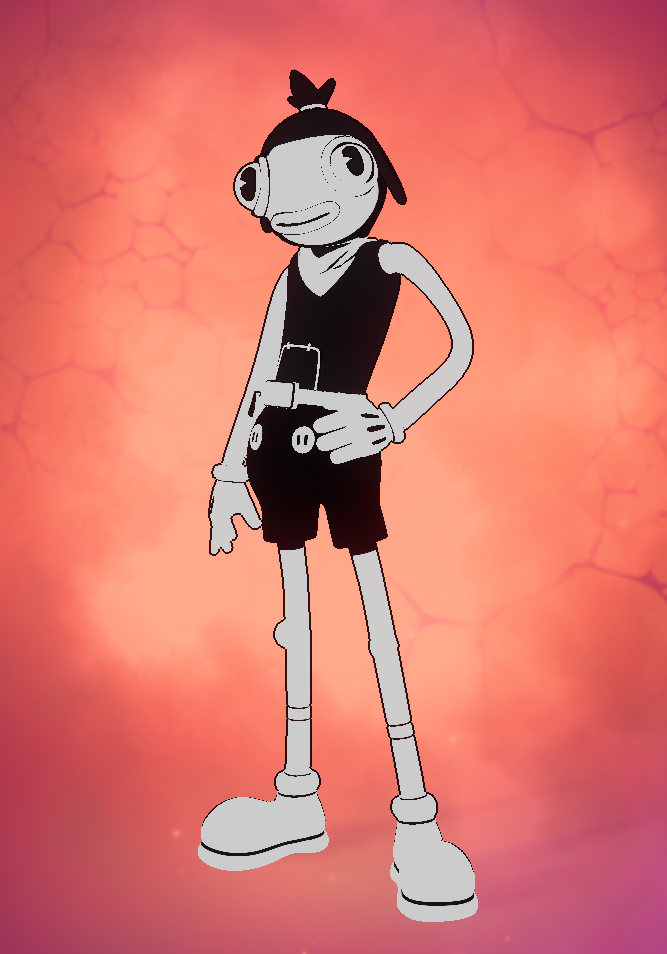 Collect Color Bottles and Rainbow Ink throughout the season to transform Toona from black-and-white to your own custom-colored cartoon killer.
Kor
On page 4 you can aquire Kor, who's description reads "Assassin for hire with some suspicious ties to the IO". Cor, I wouldn't want to get on her bad side.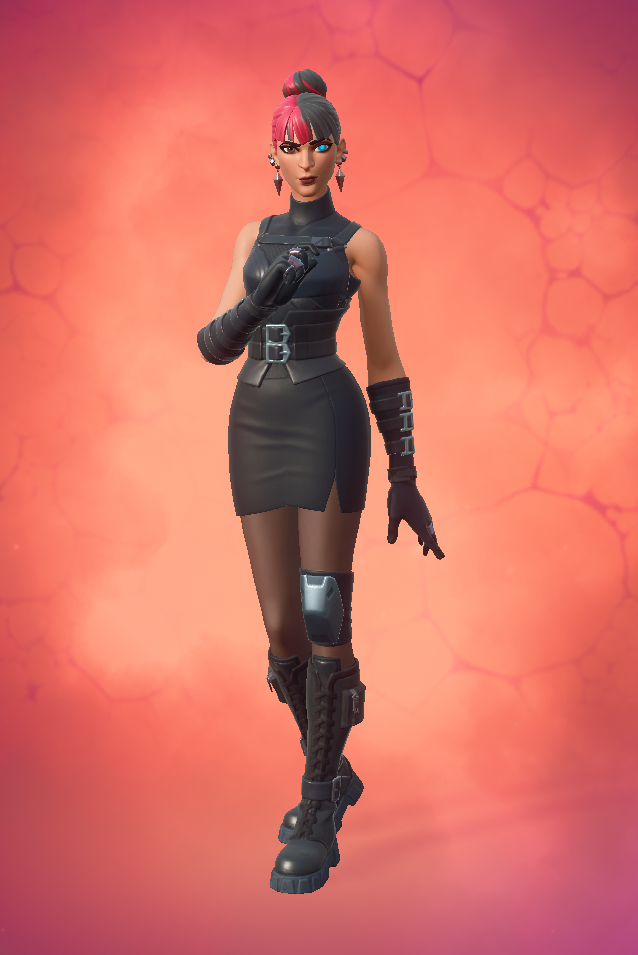 Connoisseurs of the dual wield pickaxe will love the Kor Flails Harvesting Tool, though you'll have to part with seven Battle Stars to secure it. Plus, be on the lookout for two additional styles for the Outfit itself.
Fabio Sparklemane
If it's more rainbows that you're after, you'll want to save up for Fabio Sparklemane. This unicorn is dripped out and standing on his hind legs ready for action.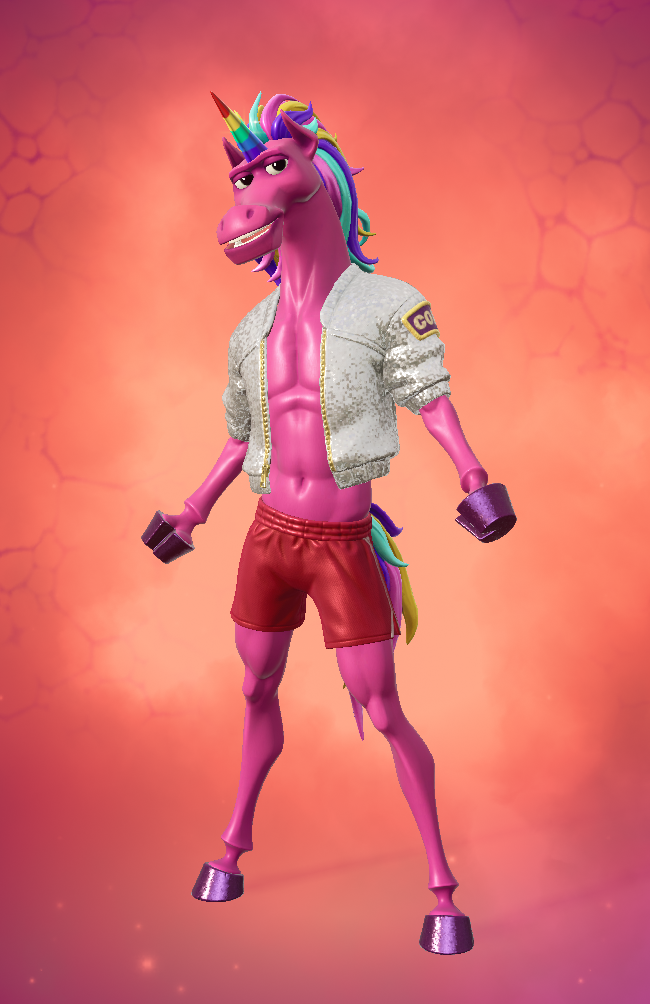 The Golden Crunch style option is even cooler and when paired up with the Flavor-Dusted Sparklewings Glider you're sure to make quite the entrance at whichever POI takes your fancy.
J.B. Chimpanski
Anyone else noticing an animal theme here? This spacefaring ape has lost his crew and will do all it takes to survive.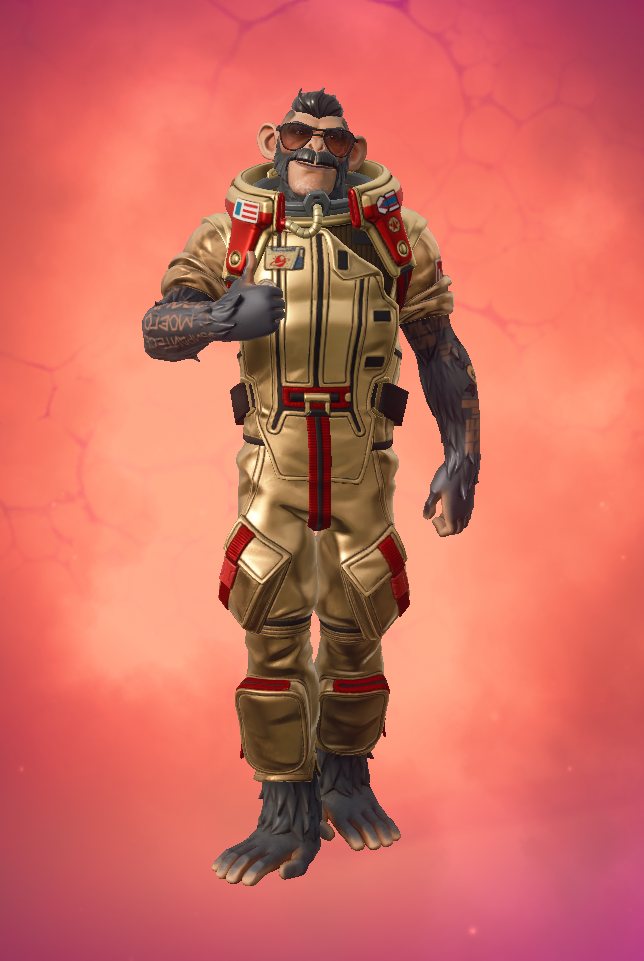 Chimpanski's Rocket Science Glider definitely wins the prize for best Glider, because let's face it, it's a massive golden rocket! Head over to Battle Pass page 7 to check it out.
Torin
A hunter by trade, Torin knows this reality, and many others, inside out. Like Charlotte, her weapon of choice is a sword, though Torin's Lightblade is no ordinary blade.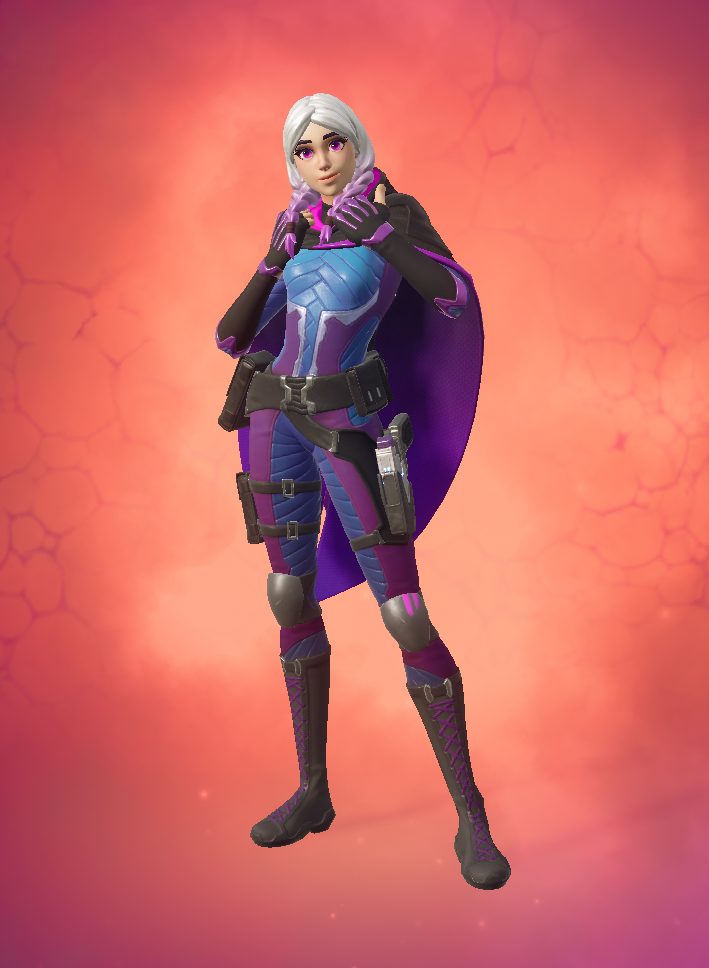 The Sideways Shift Built-In Emote transforms Torin into a disguise that would fool even the smartest of Cube Monsters. Don't let her trick you too!
Carnage
These days a Fortnite Battle Pass wouldn't feel complete without some sort of Marvel or DC feature. On page 10 dwells Carnage, the alien symbiote arch-nemesis of Venom, who already has his own in-game Outfit.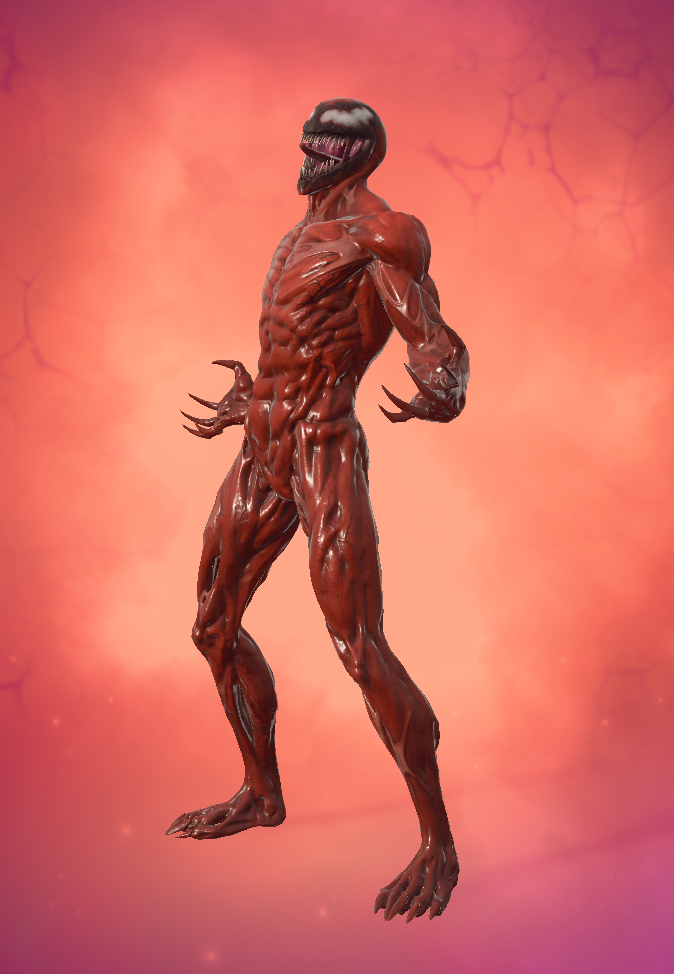 Honestly this skin is pretty hideous to look at, but perhaps that's what you want when you're diving into an opponent's box. If you need a matching Pickaxe, unlock the Carnage Cleaver and it will grow straight out of your arm.
Here's a sneak peek at the "secret skin" for Season 8 courtesy of @iFireMonkey. Many people are pleased to see that it doesn't appear to be another collab.
Complete a series of challenges throughout the season to add it to your locker.