Hop into Fortnite Season 8 and experience life in a mysterious new reality.
The servers may be off to a bit of a shaky start but Fortnite Chapter 2 Season 8 is live. There's plenty of new content to sink your teeth into, including the ominous "Sideways" reality, a vast array of new and returning loot and of course, a fresh shiny Battle Pass.
Map changes
To start, let's talk about the map. After a disappointing lack of updates last season, fans were hoping for something big this time around. With the Operation: Sky Fire event appearing to cause so much destruction on Sunday night, this seemed even more inevitable.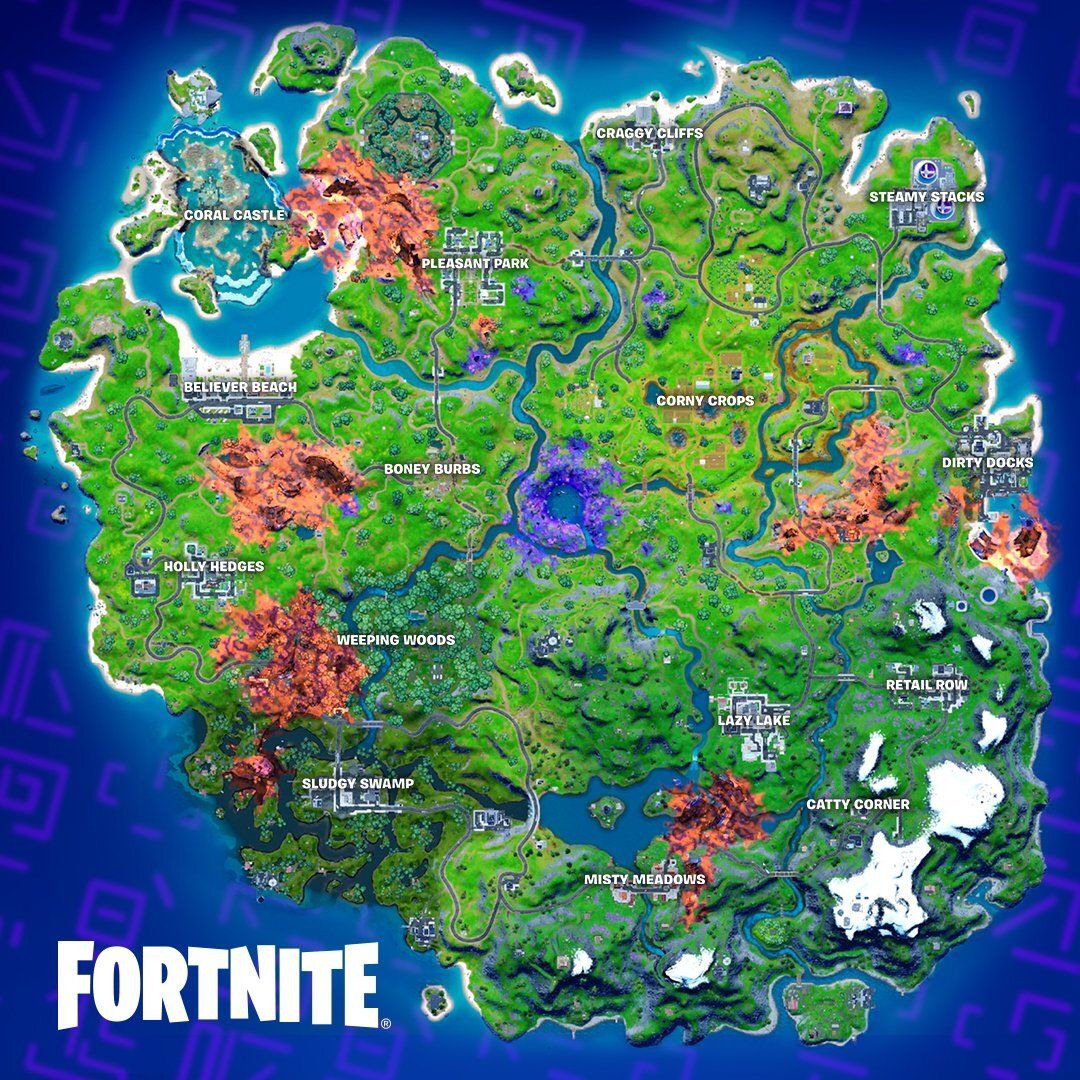 However, at first glance, it really doesn't look all that different. In fact, the major named POIs remain largely untouched. Instead, the cubes have begun to corrupt the land in other, previously more baron areas.
These corrupted zones have significant natural mobility. The crashed Mothership has left behind a number of anti-grav tunnels, similar to the Slipstreams from Chapter 1. Additionally, Shadow Stones can be found littered throughout the debris.
The Sideways
A play on the upside down from Stranger Things, The Sideways is an evil new reality inhabited by dark, soulless monsters. Each match, one POI will be overrun by the Sideways, and the cubes have also created a series of Sideways Anomalies, portals that will transport you to this alternate world.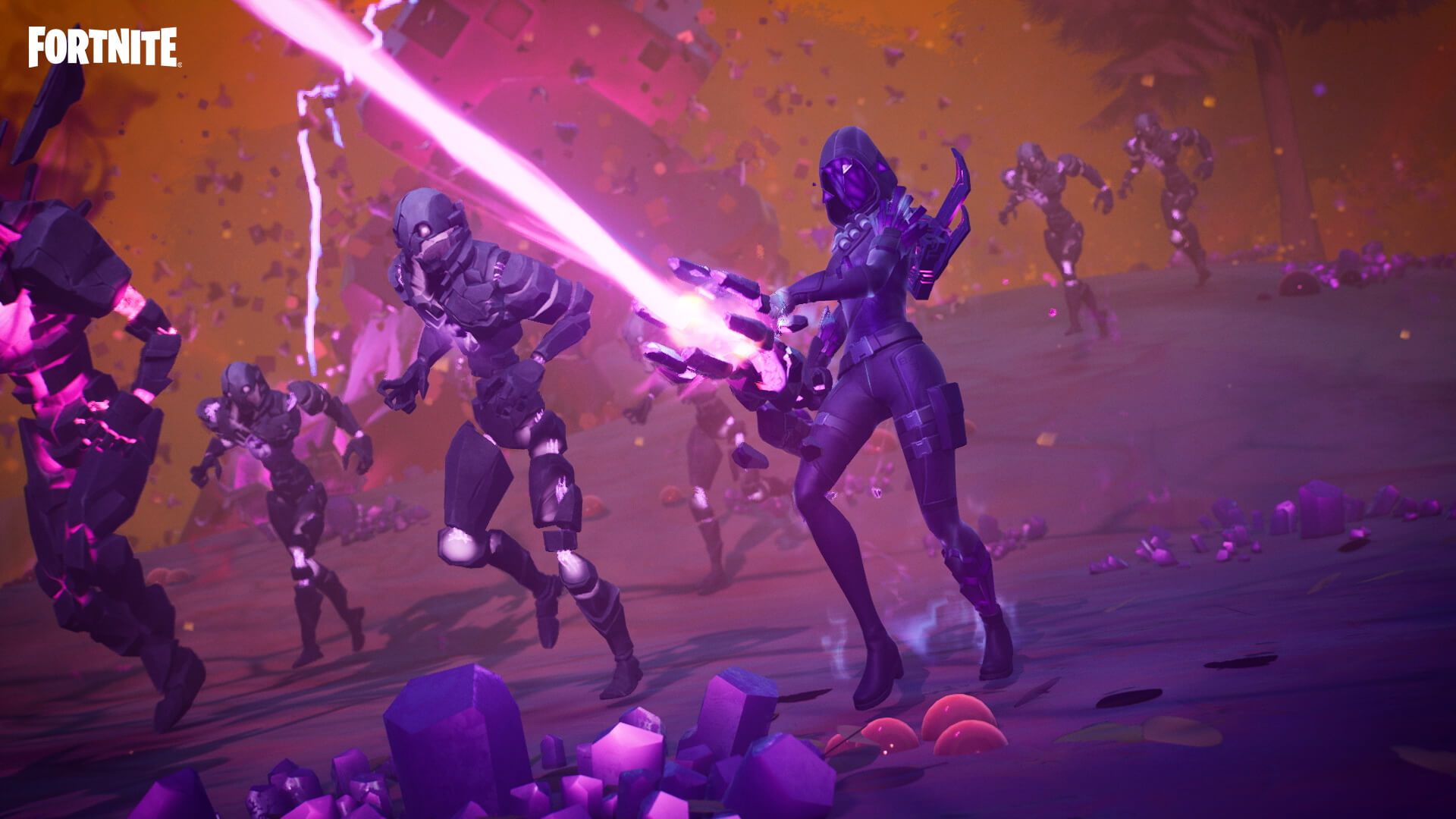 When inside, endless waves of Cube Monsters will attack. Be aware of environmental effects like low gravity and no building as you fight off these villains. Eliminate monsters to collect their powerful Sideways weaponry.
Loot pool
In Fortnite Season 8, you have a wide selection of items new and old to battle your enemies with.
What's new?
Slone's Burst Assault Rifle
A Sideways Scythe melee weapon is on the way too.
Unvaulted
Vaulted
The Charge Shotgun, Suppressed Assault Rifle, Rapid Fire SMG, Sideways Minigun and Sideways Rifle will be obtainable by crafting with Nuts & Bolts.
Community voting system
One of the more overlooked yet interesting pieces of intel Epic dropped was the new "global effort" to protect the Island. Currently, all players can work together and donate their Gold Bars to help build Turret Stations around the map.
Later in the season, a similar system will be used to decide which new weapons are introduced, which ones are unvaulted and more.
Now, to inspire you to go and grab that first Season 8 win, check out the new victory Umbrella below: