You'll be able to pick up some icy new Fortnite drip just in time for the holidays.
There are always plenty of original bundles and exciting collaborations to help you deck out your character in Fortnite. Fans have been after this concept for a while now but they'll have to wait a little bit longer to get their hands on it.
The Minty Legends Pack drops November 2, 2021 and features a selection of matching Outfits, Back Blings and Pickaxes. Each of these skins brings a tantalizing new take to a Fortnite classic.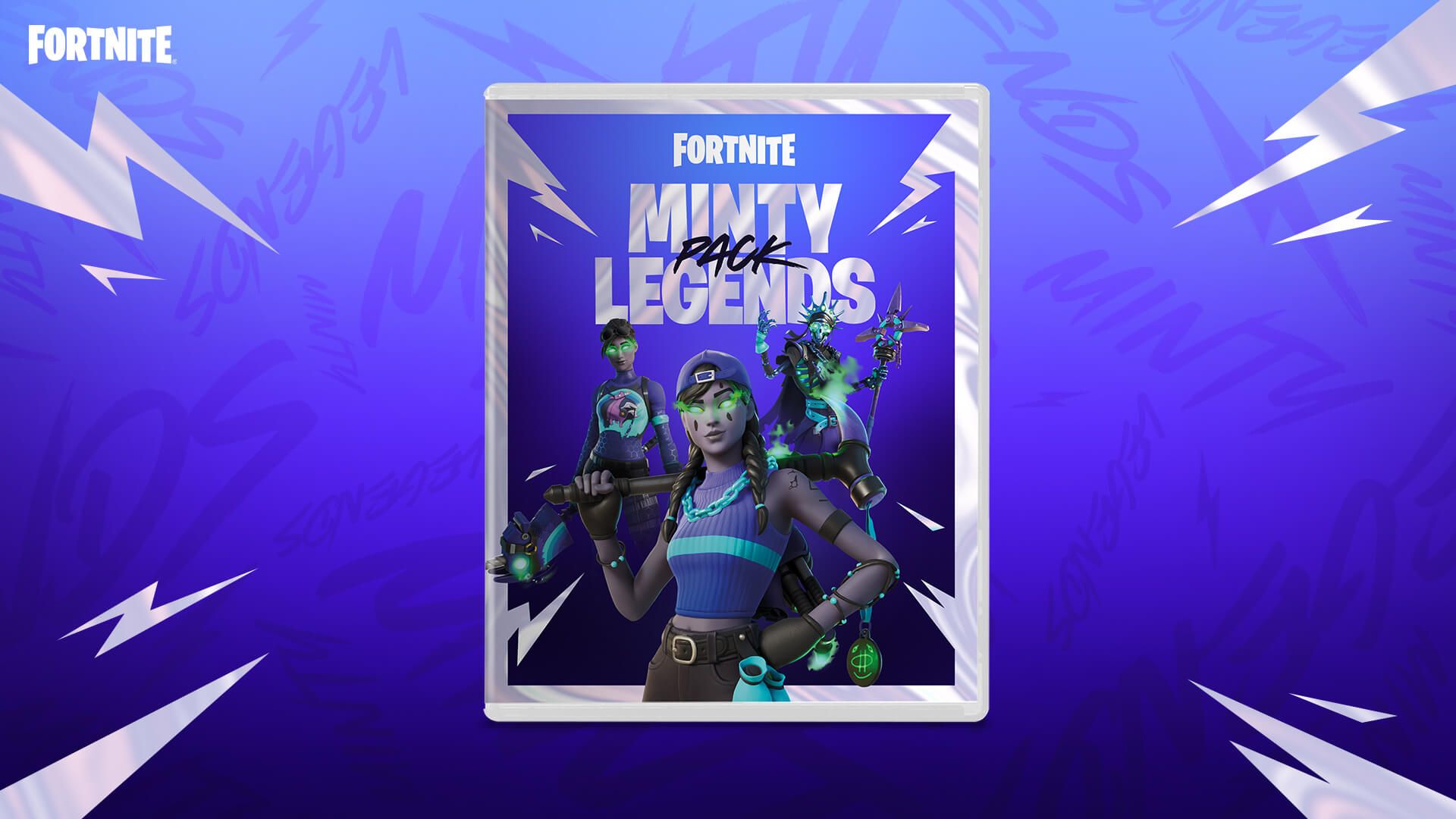 Here's who to look out for:
Fresh Aura – "Get the goods and keep it fresh."
Minty Bomber – "The future looks fresh…"
Skellemint Oro – "Minty mayhem, a refreshing obsession."
The bundle also includes a bonus 1,000 V-Bucks plus a Wrap, which according to popular leaker @HYPEX will be animated. Imagine trying that out with one of the recently released Wrap Outfits…
This isn't the first time that Epic has given such advanced warning on an upcoming pack. Last year, the same thing happened with the highly anticipated Joker Set.
In both cases, the reason is likely to provide a perfect Christmas present idea. To make gifting easier, the Minty Legends Pack will be available physically as well as digitally.
Players can either buy a code from their preferred gaming retailer or grab it in-game as normal. While we don't know the exact price of the Pack right now, it will require a real money purchase so you won't be able to use V-Bucks.
If you're not sold on the Minty Legends just yet, a video trailer should be posted soon to display the skins inside Fortnite.