In the mood to switch up your Fortnite swag? Here's everything leaked in today's patch.
It's been a long time coming but the Fortnite v17.20 content update is finally here. On Monday, World Cup Champion Bugha announced his new Icon Series set, and now we have even more new gear to look forward to.
Leakers have scoured the game files and discovered an exciting selection of future Outfits, Pickaxes and more. We can expect most of these cosmetics to arrive in the Item Shop during the next few weeks.
Wrap Skins
Locker full of Wraps you never use? Never mind, a selection of new customizable Outfits will allow you to turn your Weapon Wraps into a key part of your look. Choose any Wrap, including the reactive ones, and it will apply to your clothing. Check it out below:
Here's how the wrap skins work, they also accept animated wraps! pic.twitter.com/BNbHHctQCZ

— HYPEX (@HYPEX) July 20, 2021
You will also be able to choose a color for your hair and accents to make it pop. The purchase even comes with the free Pixellator Wrap to help get you started.
Ghost vs Shadow
Ever since Ghost and Shadow agents entered the Fortnite Island earlier in Chapter 2, fans have been eager for the opportunity to play as them. While certain telephone booths allowed you to temporarily disguise yourself as a Henchmen, we are yet to get the full experience.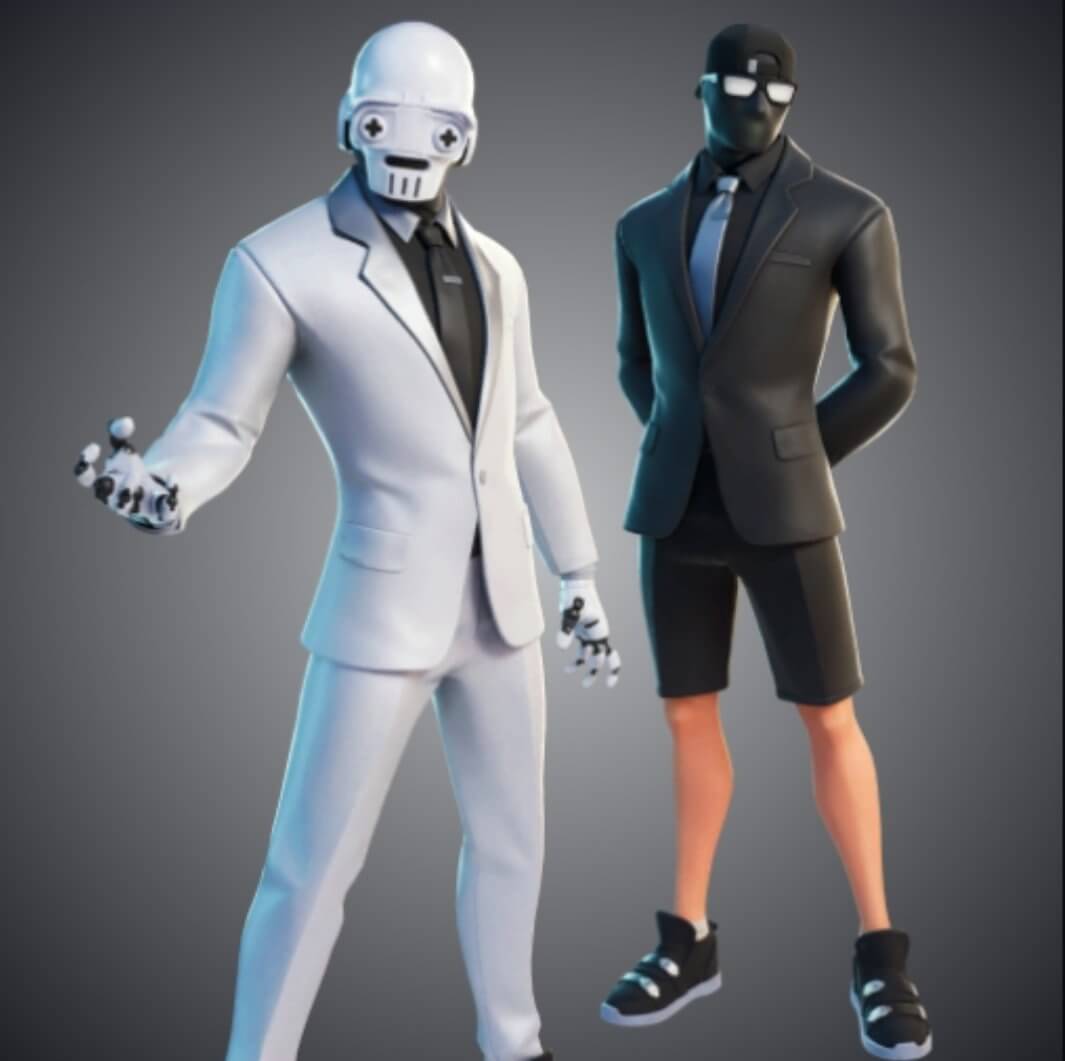 Now though, it has finally been confirmed that Ghost and Shadow Henchmen skins will be available to buy from the shop. Both faction's Outfits feature an additional style with shorts, perfect for a trip to Believer Beach.
Everything else
Beloved Slurp filled warrior Rippley is expected to get a new summer variant, in which according to @HYPEX, you will be able to see fish swimming around inside him. Though there are currently no images of this, we can see the accompanying "Aquari-Axe" Pickaxe showing off a similar design:
New Animated Aquari-Axe Pickaxe! (the fish and everything in it move) pic.twitter.com/GgN5PYWbUD

— HYPEX (@HYPEX) July 20, 2021
Here's everything leaked in v17.20, including new Pepper Throne and Guilder Guy skins, plus some awesome Pride-themed Sprays:
Cosmetics added in v17.20 pic.twitter.com/c2WNuLPtBq

— iFireMonkey (@iFireMonkey) July 20, 2021