Aim and fire! Try your hand with two new Bows and chat to some sporty NPCs about the beautiful game.
The latest Fortnite update, patch v16.30, is now live and brings a selection of fresh weapons, cosmetics and leaks. Look out for a new boss at The Spire, and a certain caped crusader may also be setting up shop on the Island here soon.
Neymar Jr Challenges
Speak to various soccer player characters around the map and complete Neymar's Battle Pass Quests to earn his Outfit. There are multiple styles available to unlock as well as Back Blings, Pickaxes and plenty of other gear.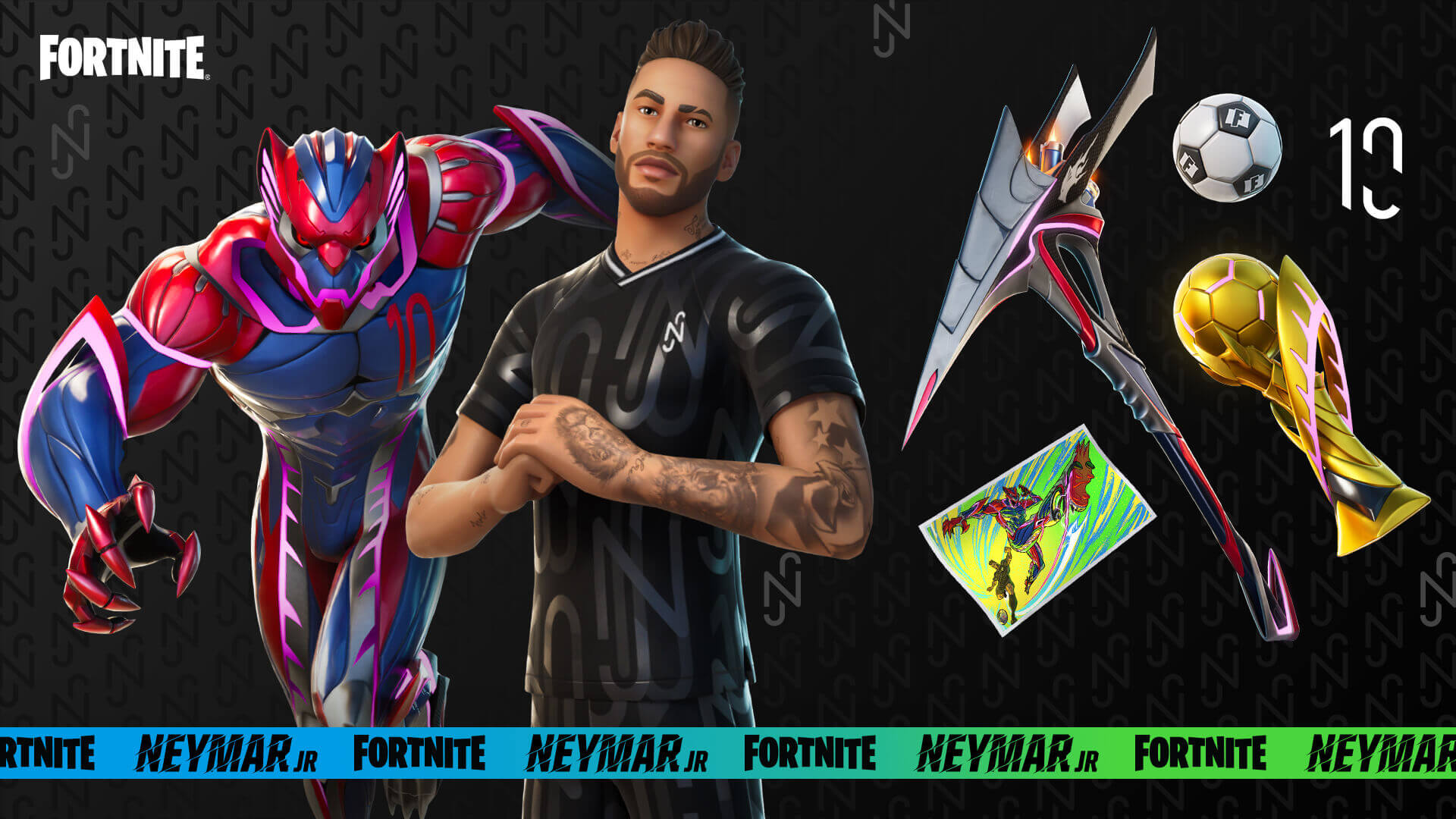 Additionally, the football/soccer superstar will have his own Solo tournament on April 28 in which you can win a special, custom-designed boot. For more information on the Neymar Jr Cup, Fortnite Creative celebrations and Quests, check out Epic Games' recent blog post.
New Mythic Item
Head to The Spire and battle Raz to get your hands on this new Mythic piece of kit. Be warned, he won't go down without a good fight, and will attack you with a powerful mystical ability.
Raz now attacks with a new ability & drops the mythic explosive bow ?? (Via @SypherPK's stream right now) pic.twitter.com/G6belpOFWU

— HYPEX (@HYPEX) April 27, 2021
Upon elimination, Raz will drop the Mythic Explosive Bow. This deals even greater damage than its Legendary counterpart, with reduced recoil as a bonus.
Unstable Bow
I think someone at Epic must really like Bows. Following the introduction of the Grappler Bow last week, Raz's Mythic, and all the many other Primal and Mechanical variants, the Unstable Bow also arrives today as the icing on the cake.
The new Unstable Bow: pic.twitter.com/m1Fc5zMpzM

— Mikey | Fortnite News & Leaks (@MikeDulaimi) April 27, 2021
Sold by Rebirth Raven for 500 Gold, this unpredictable Exotic will randomly transform between Fire Bow, Shockwave Bow, Explosive Bow and Stink Bow. The arrows will change each time you shoot so pay close attention to avoid any accidents.
Batman's Cave
It has previously been teased that the story told in the ongoing Fortnite x Batman: Zero Point comic book series will have a direct impact on the Battle Royale Island. We can expect plenty of in-game changes over the coming months, perhaps starting with the appearance of Batman's Cave.
Batman's Cave will probably be under Flush Factory! pic.twitter.com/I5FYN0Nfh0

— HYPEX (@HYPEX) April 27, 2021
Updated pictures of the map show a small location in the ocean, just off the coast by Flush Factory. Fans believe this to be the superhero's famous hideout, and it may be accessible very shortly.
Leaked Cosmetics
Alongside new variants for existing skins like Manic and Jules, the v16.30 patch gives us a first look at some upcoming outfits. Take a peek at the new Food Knights Bundle courtesy of @HYPEX: