Neymar Jr sprints into Fortnite next week with fresh cosmetics, a new tournament and more.
The official trailer for this season's not-so-secret "secret Battle Pass skin" is now live. Having openly been a big Fortnite fan for a long time, Brazilian football sensation Neymar Jr will be immortalized in-game with his own Outfit.
Following the v16.30 update coming April 27, players will be able to complete a series of special Battle Pass Quests to unlock items from his set. As well as the Neymar Jr skin, with four different styles, Back Blings, Pickaxes, Gliders and more are up for grabs.
How to get the Outfit
Firstly, to gain access to Neymar's challenges, you must own the Season 6 Battle Pass. Then, simply load up Fortnite on or after April 27 to get started.
You will need to hunt down certain soccer-loving characters located around the Island. Talk to these NPCs and select a quest to complete.
Here are the neymar cosmetics challenges, also the "Shh" emote is gonna be built-in and it will transform from style to another! pic.twitter.com/Dm5z98fDlK

— HYPEX (@HYPEX) April 25, 2021
Once you have successfully helped out with five of these Soccer Player quests, the Neymar Jr Outfit will be unlocked.
Neymar Jr Cup
To celebrate Neymar Jr's arrival in Fortnite, Epic is also hosting a one-off Solo tournament on April 28 with some amazing prizes. The winner of each region's Neymar Jr Cup will receive a commemorative, custom football boot designed by Puma, currently valued at approximately $500.
Additionally, anyone who picks up at least 8 points in the event will earn the new Spinner Takes All Emoticon.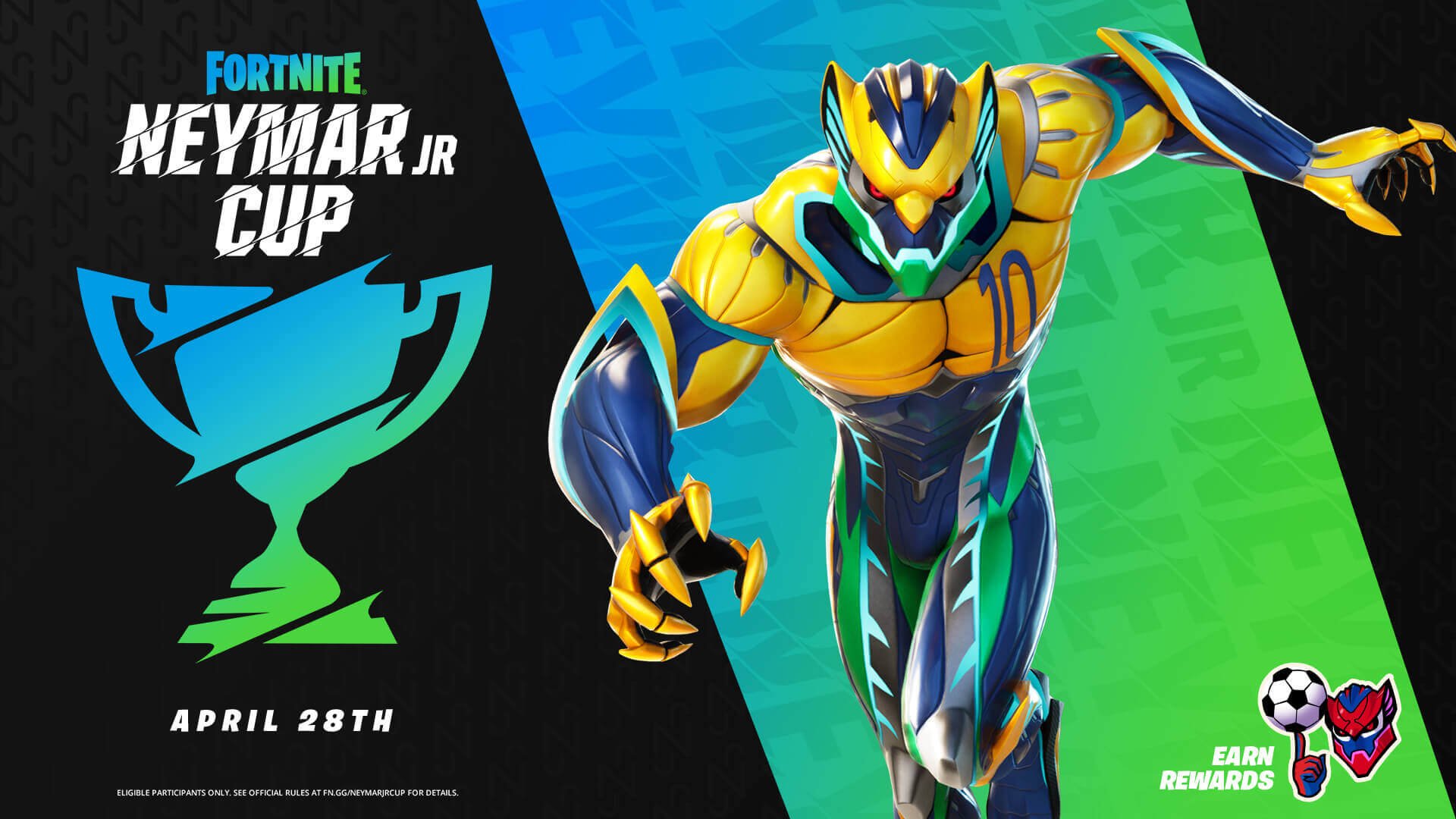 As usual, players will have 3 hours to complete a maximum of 10 matches, scoring points for both placement and eliminations. To take part, you must be at or above account level 30, and have Two-Factor Authentication enabled.
More information on the format and entry requirements can be found in the Neymar Jr Cup Official Rules.