DreamHack Winter could be the first Fortnite LAN in almost two years.
Throughout 2020, large gatherings of many forms were put on hold due to the impact of the ongoing global pandemic. For esports fans, this meant very little in the way of LAN competition, a huge disappointment to players and viewers alike.
In December, Epic Games revealed that they do not plan to hold in-person events in 2021 either, including a Fortnite World Cup. However, there is still a chance for this to change.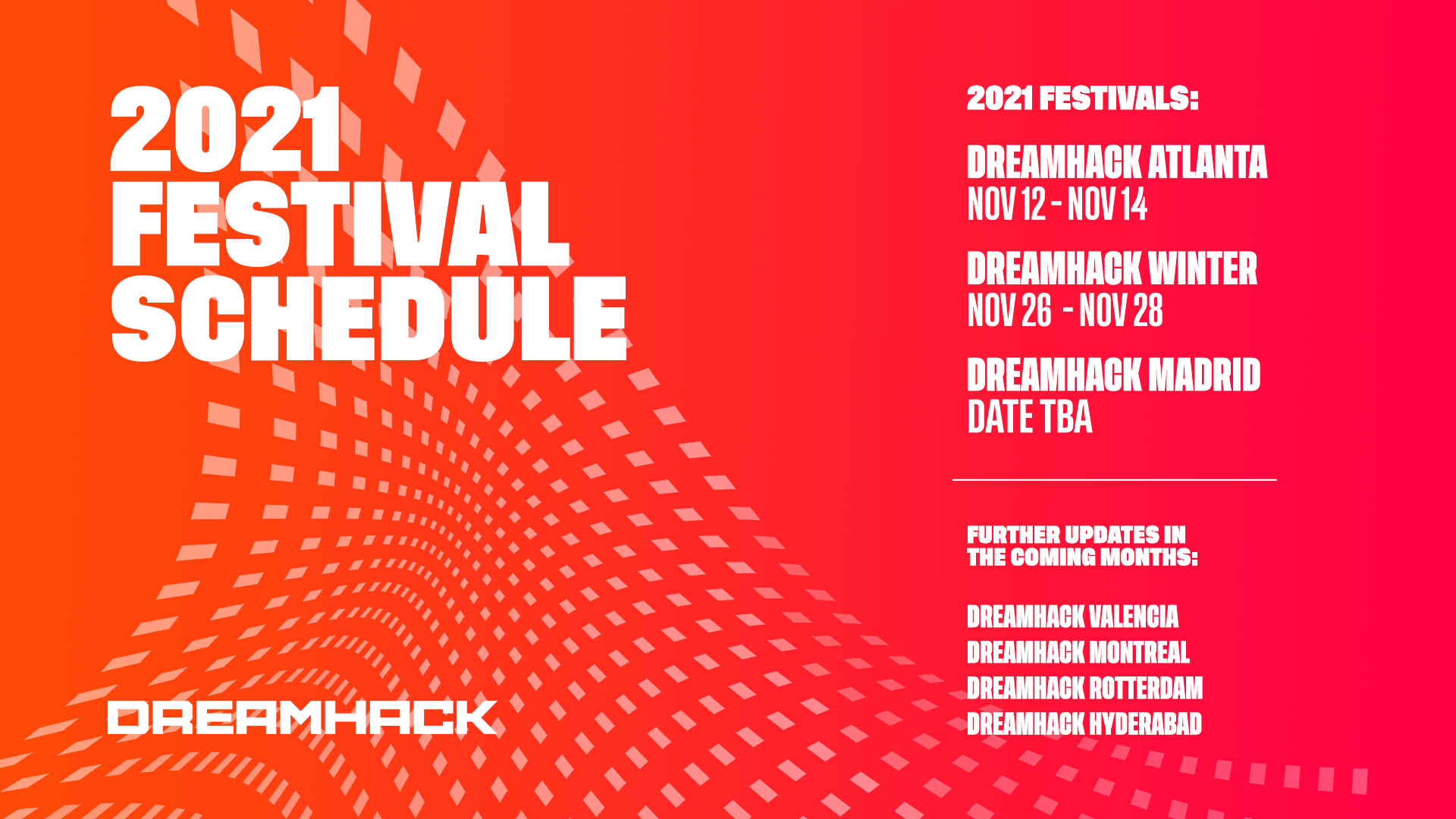 Via DreamHack.com
Tournament organiser DreamHack recently released an update on its calendar for 2021. As well as a series of studio-based events with no live audience, they have additionally scheduled a handful of in-person festivals towards the end of the year.
"The calendar will be dependent on the latest health guidance in light of the ongoing global pandemic, with our top priority being the safety and well-being of all personnel, players and attendees involved" explained the article.
So, what does this mean for Fortnite? Well, last time around, DreamHack Winter, which is currently slated for November 26 – 28, featured a BYOC Fortnite Open, with $250,000 up for grabs.
DreamHack Winter winner @MerijnFN made sure to use his experience at #DHANA20 ? pic.twitter.com/7o8hjb2Sta

— DreamHack Fortnite (@DreamHackFN) February 23, 2020
The festival is set to take place in Jönköping, Sweden, but would likely attract talent from all around the world. In 2019, "Merijn" took the number one spot, with international guests including "Arkhram", "Benjyfishy" and "Bucke".
Don't get your hopes up too high though. Even if DreamHack Winter does go ahead, there is no guarantee that Fortnite will be involved again. Despite being a third-party event, Epic may still not allow it if they do not feel the time is right yet.
With the EU versus NA debate as hot as ever, an in-person tournament like this would be a fantastic opportunity to see how players from different regions stack up against each other. Aside from that, the thrill and spectacle of a Fortnite LAN is something that everyone in the competitive community misses deeply.