Move over sweaty soccer skins, Fortnite has some new football gear on the way!
Following the release of the updated Gridiron Gang NFL cosmetics in November, Epic Games has announced another sporting venture.
Arriving on January 23, the Kickoff Set will feature 10 different outfits, each of which will allow fans to swap between any of the 23 featured football (soccer) clubs from top leagues around the world.
These teams include:
Manchester City FC

Juventus

AC Milan

Inter Milan

AS Roma

Seattle Sounders FC

Atlanta United

Los Angeles FC

Santos FC

Wolves

West Ham United FC

Sevilla FC

Sporting CP

Borussia Mönchengladbach

FC Schalke 04

VFL Wolfsburg

Rangers FC

Celtic FC

Cerezo Osaka

Melbourne City FC

Sydney FC

Western Sydney Wanderers

EC Bahia
Additionally, Epic has partnered with Brazilian football legend Pelé, who many consider to be the greatest player of all time, to host a one-off tournament, and to immortalize his iconic goal celebration with the Air Punch Emote.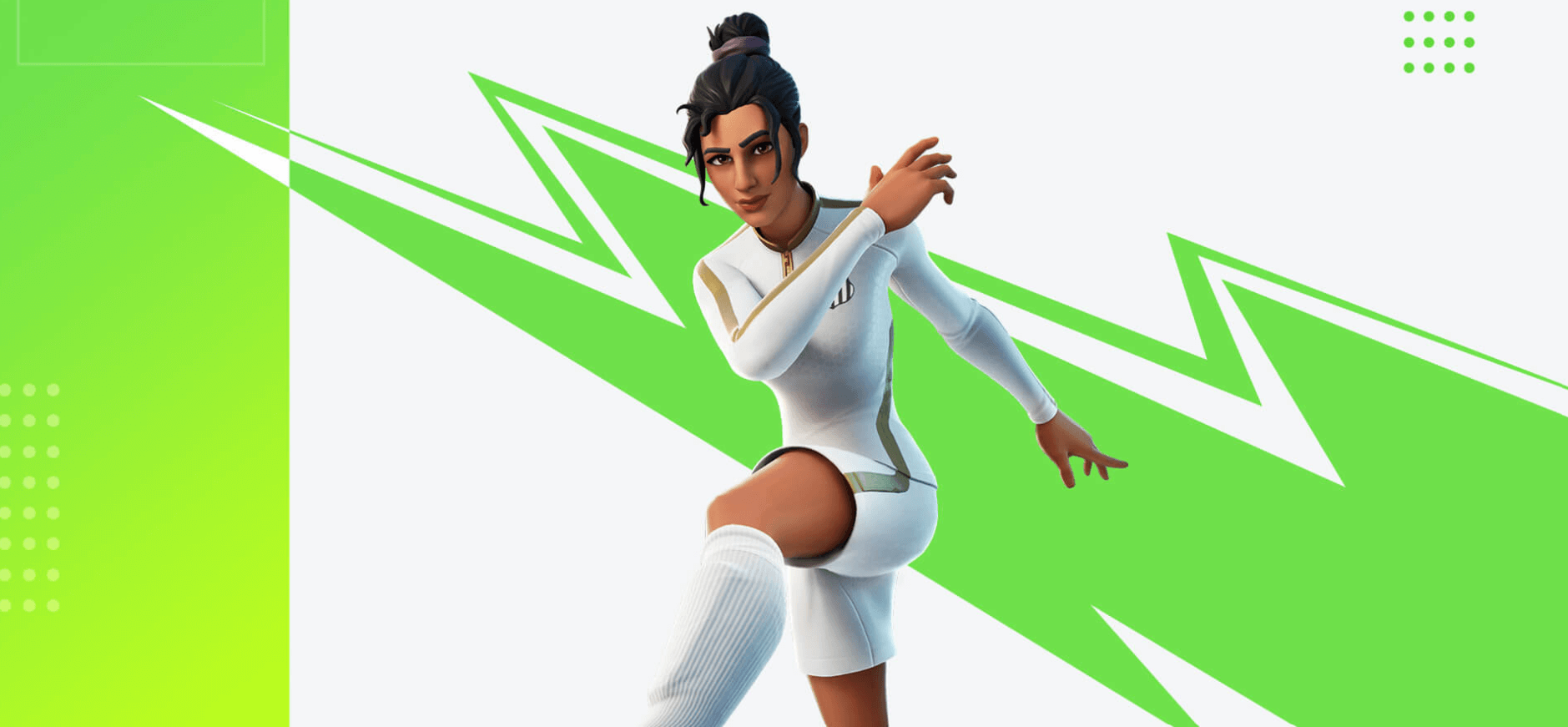 Pelé Cup details
The Pelé Cup is a Solos event, taking place on January 20. Players may complete a maximum of 10 matches in a 3-hour period, earning points for both placement and eliminations.
Scoring System
Victory Royale: 20 points
2nd: 15 points
3rd: 13 points
4th - 5th: 10 points
6th - 10th: 8 points
11th - 15th: 7 points
16th - 20th: 6 points
21st - 25th: 5 points
26th - 30th: 4 points
31st - 40th: 3 points
41st - 50th: 2 points
51st - 75th: 1 point
1 point per elimination
Prizing
The top 3 competitors from each region will receive an FC Santos Jersey (Pelé's former club), signed by the man himself. Furthermore, those who place high enough will unlock all 10 of the new football skins and the Air Punch Emote free of charge.
So, how well do you need to do to get your hands on the Kickoff Set outfits?
Europe: Top 3,500
NA East: Top 1,750
NA West: Top 500
Brazil: Top 500
Asia: Top 250
Oceania: Top 250
Middle East: Top 250
For more information, check out the Pelé Cup Official Rules.
If you want even more football-themed Fortnite action, lace up your boots and head down to the featured Creative Island inspired by the beautiful game. "Players will use their bodies, Pickaxes, power-ups, speed boosts and more to try to outscore their opponents and come out the winner in this 4v4 bracket style gamemode".
Whilst some people may be disappointed not to see their favorite club represented by the new skins, this is still an exciting crossover and will hopefully lead to further collaborations. For example, the competitive community would love to see Fortnite org-based outfits, potentially with profits being used to crowdfund future prize pools.
Live regional leaderboards for the Pelé Cup are available via our Fortnite events page.