With people around the globe forced to stay locked down at home, video games were more popular in 2020 than ever before. We've already seen how Fortnite stacked up against other titles on YouTube, and now it's time to take a look at how the Battle Royale performed on Twitter.
Head of Gaming Content Partnerships at Twitter, Rishi Chadha, has published a report breaking down key gaming trends on the social media platform. "There were more than 2 BILLION Tweets about gaming throughout the year", explained Chadha, adding that this figure is up 75% from 2019.
So, where did Fortnite fit in?
Well, on a list of the ten "Most followed gaming topics in 2020", Fortnite clocked in at number six. This made it the highest ranked individual game, ahead of Call of Duty and Minecraft, with the top five spots being taken up by more general topics like "Gaming News" and "Esports".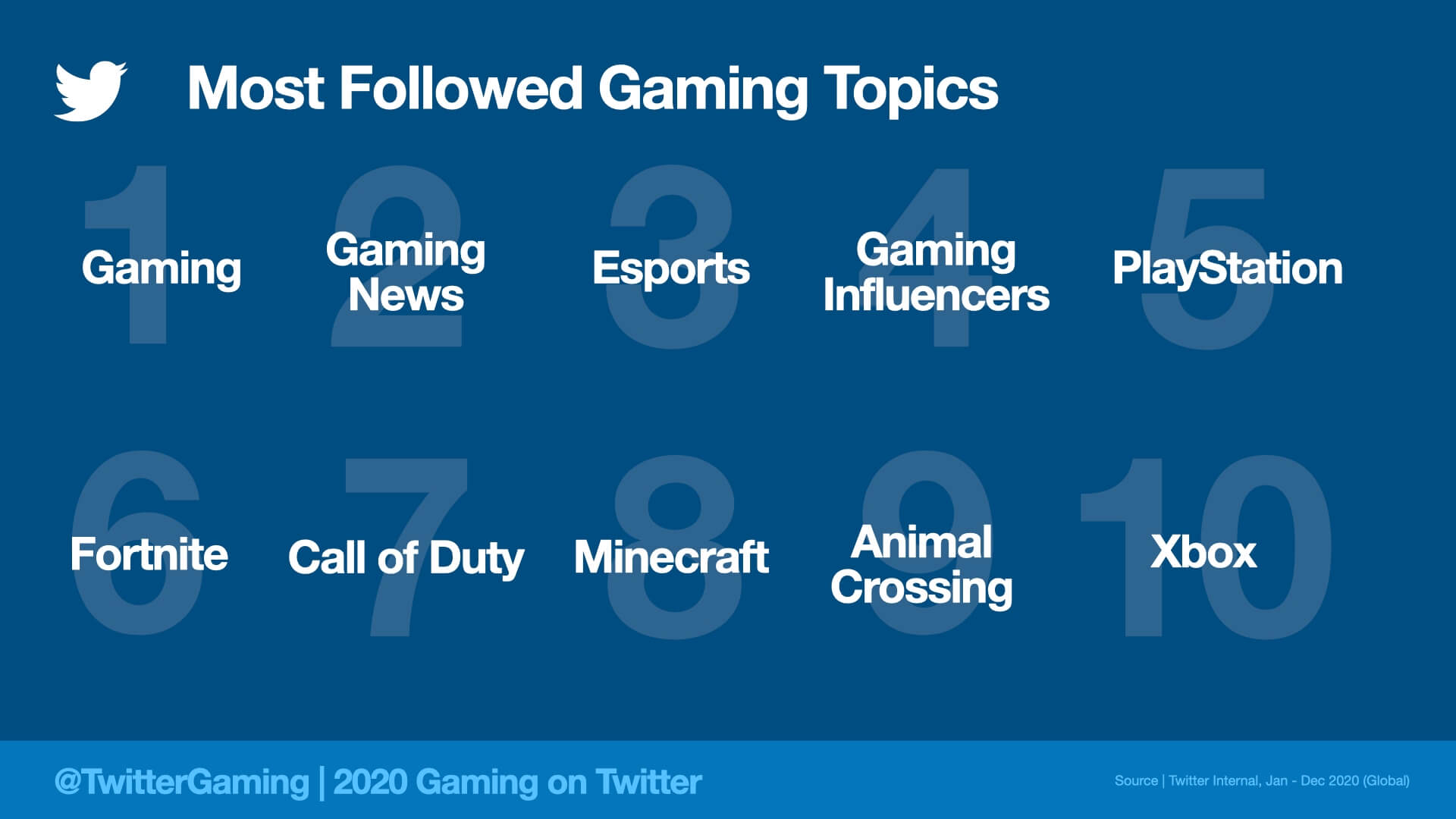 The Epic Games smash hit also appeared among the "Most Tweeted about video games" of the year. This time around Animal Crossing: New Horizons claimed pole position, leaving Fortnite sitting in a still impressive fifth place.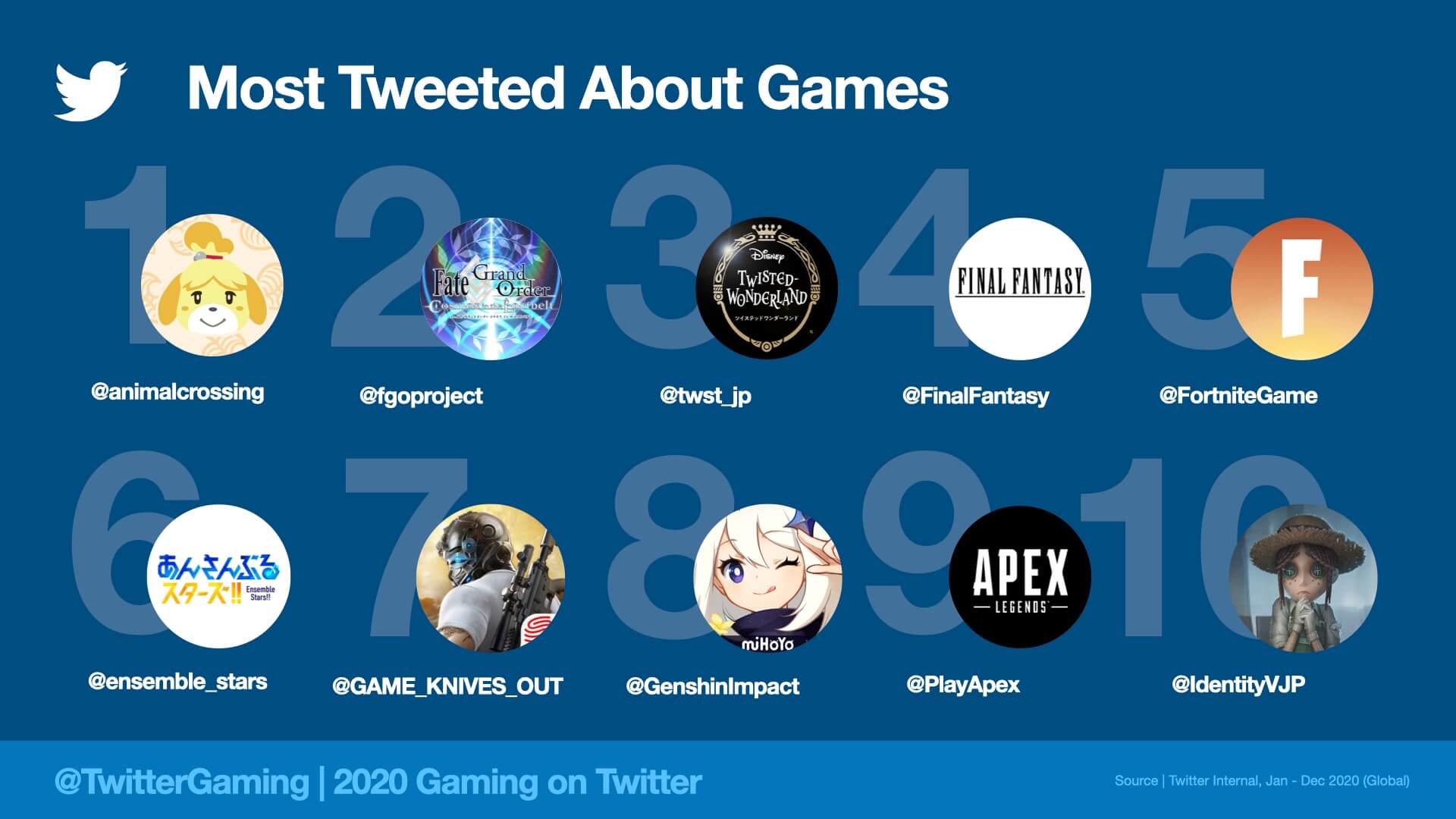 While creators like Ninja, Pokimane and TimTheTatman featured under the category of "Most Tweeted about Gaming Personalities", it's safe to say that they all moved away from Fortnite content in 2020. However, perhaps reflecting the community's transition from casual to competitive, it was the pro players getting all the attention.
FaZe Clan's Kyle "Mongraal" Jackson was the "Most Tweeted About Esports Athlete" in the world, with fellow EU superstar Benjy "Benjyfishy" David Fish following closely behind. Kyle "Bugha" Giersdorf, Dmitri "Mitr0" Van de Vrie and Williams "Zayt" Aubin also made the top ten, alongside some famous names from CS:GO and Call of Duty.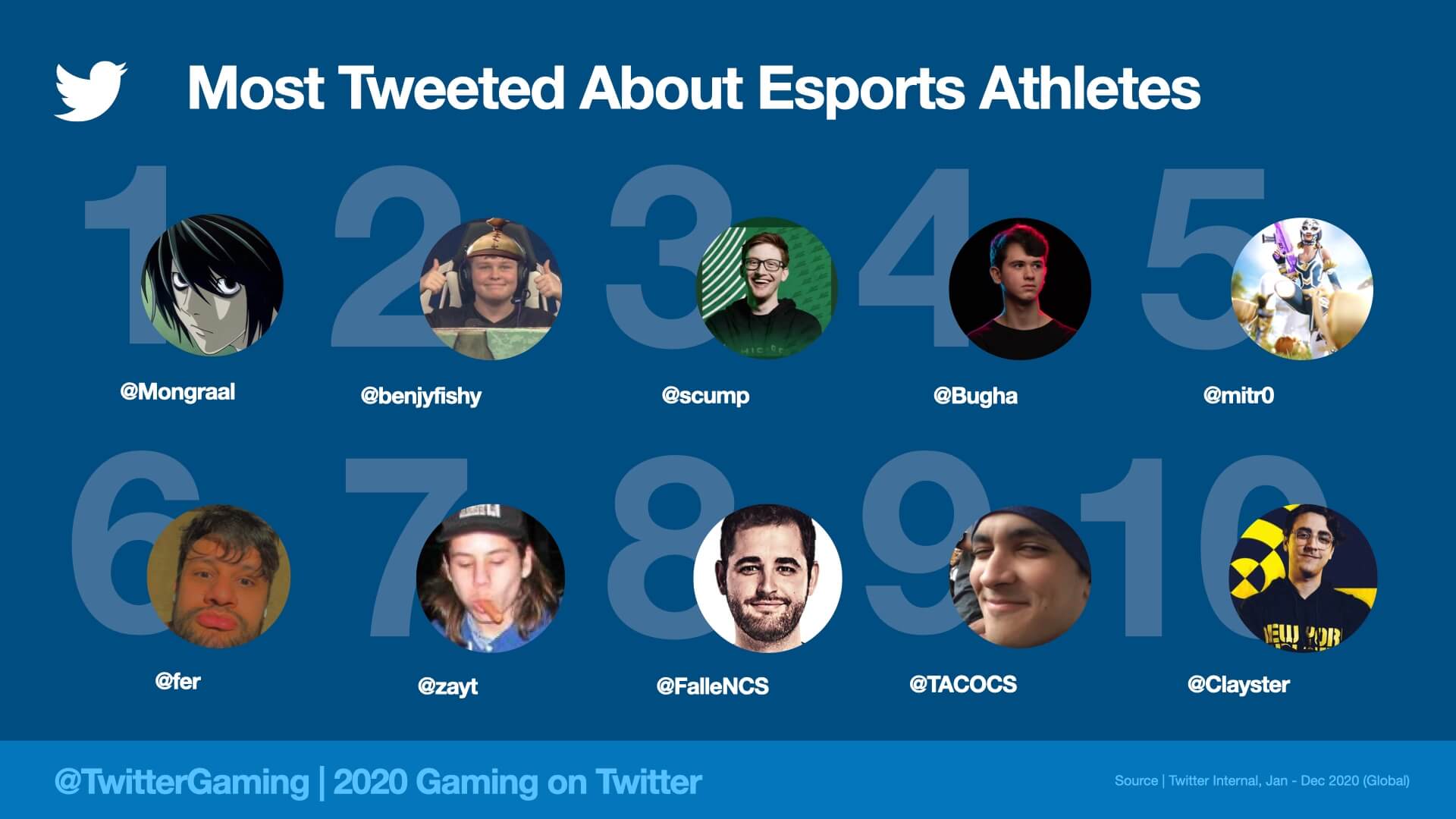 The fact that Fortnite pros accounted for 50% of this last list is pretty incredible. It is clear to see that plenty of people are still talking about the game, even if it's not always in a positive light.
All infographics courtesy of Twitter and Twitter Gaming.