Third time's the charm! In collaboration with some of the brightest minds in the community, we're back and better than ever
Since releasing the first Fortnite Tracker app in early 2018 -- and with many updates along the way -- we've learned a lot about what you want
Gathering your feedback on our first app release was the number one priority for us. As a result, we put on our bootstraps and and implemented new and previously existing features from scratch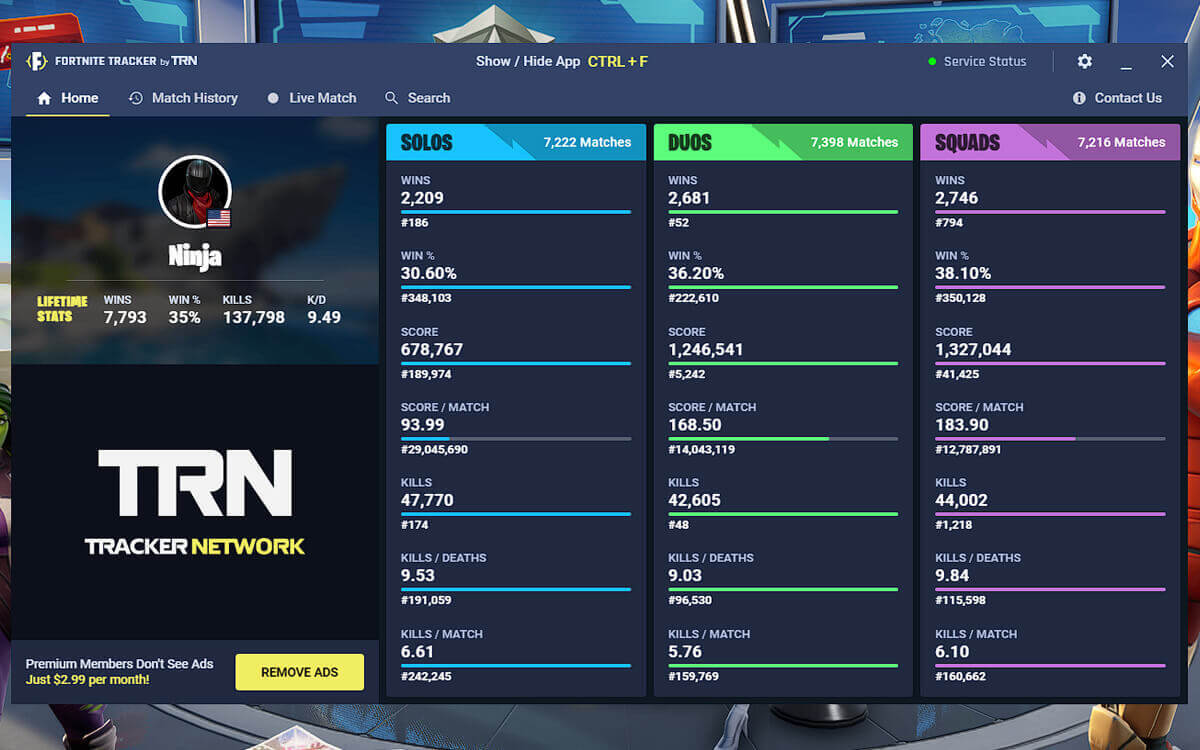 Example profile with the overlay app in use
We're incredibly excited to share that since silently launching our v3 app in early September -- it's now available to everyone!
While the app is still an early iteration of what we eventually want it to be, your early testing and feedback will be incredibly helpful. We want to include many more features and make v3 by far the most robust tracking program
In the meantime, take a look at the key features we've rolled out so far:
Important Stats in Real Time
Fortnite Tracker is an in-game real-time tracking solution for your lifetime and seasonal stats
While you play, it constantly updates your progress in Solos, Duos and Squads
Game Modes Overview
Easily check your performance in Solos, Duos and Squads. Search for other players and self-compare
Match History
Track the results of your recent matches and view a short summary of your performance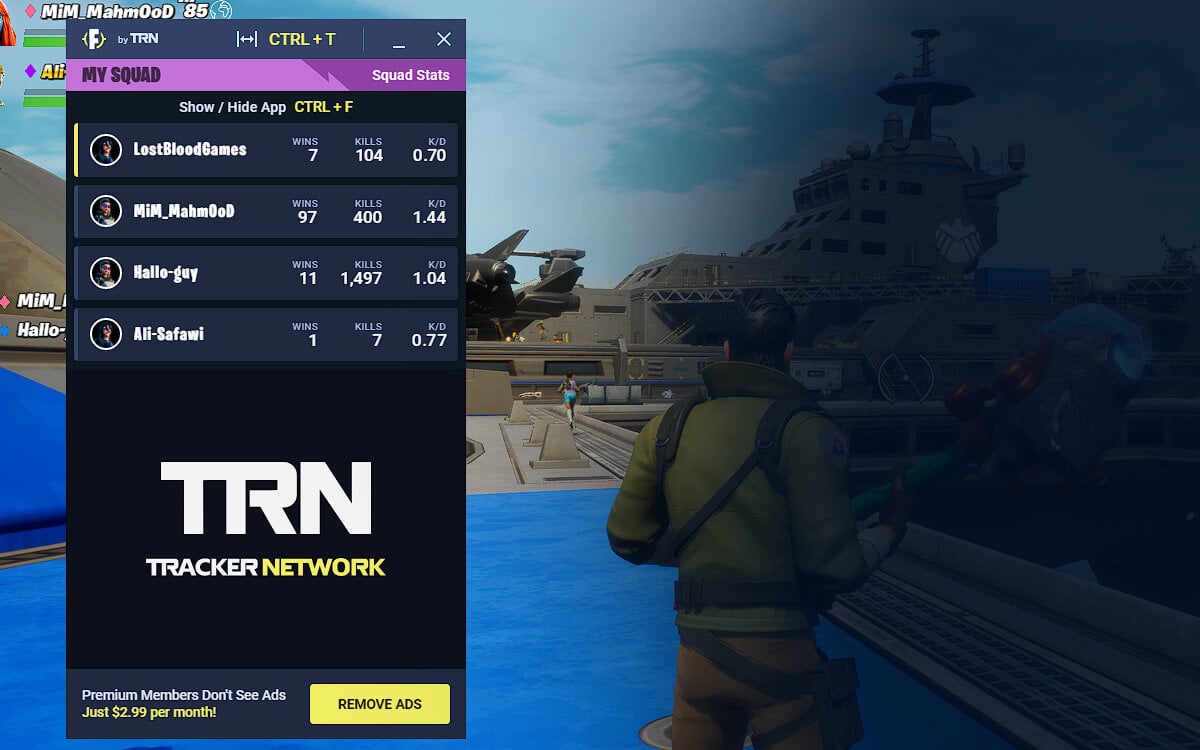 Live Match
Join a match to see stats of your teammates in the current game mode. It's never been so easy to estimate your chances to catch that dub!
It's free, and you can download it from here
Please let us know what you think! You can follow Fortnite Tracker on Twitter and Instagram for more news, product updates, and more!