If you've been eager to compete in the Marvel Knockout Super Series but struggled to find a trio, you're in luck! Each of the remaining three events will require just two players per team.
Epic Games has announced the Black Widow Cup as the next stage of the ongoing Marvel LTM-based series. You don't have long to find a partner though, the tournament takes place on Wednesday, November 11.
As with the Daredevil and Ghost Rider Cups, top performers will earn early (and free) access to an upcoming Marvel Hero skin. This time around, it's the Black Widow Snow Suit Outfit and accompanying Back Bling up for grabs.
Winter mission ready ??

? Black Widow Cup feat. Marvel Knockout LTM
? Duos
? Nov 11
?? Black Widow (Snow Suit) Outfit
??: https://t.co/cEYwqiGFLl

Mark your calendars, the final cup in the series is on Nov 18th!

— Fortnite (@FortniteGame) November 10, 2020
Scoring System
1st: 25 points
2nd: 10 points
3rd-4th: 5 points
5th-8th: 3 points
9th-16th: 1 points
Prizing
In order to secure the Black Widow skin, duos must finish high enough on their region's leaderboard. Don't worry if you come up short, the outfit will be available for purchase in the Item Shop at a later date.
EU - Top 1200
NA East - Top 750
NA West - Top 300
Brazil - Top 300
Asia - Top 150
Oceania - Top 150
Middle East - Top 150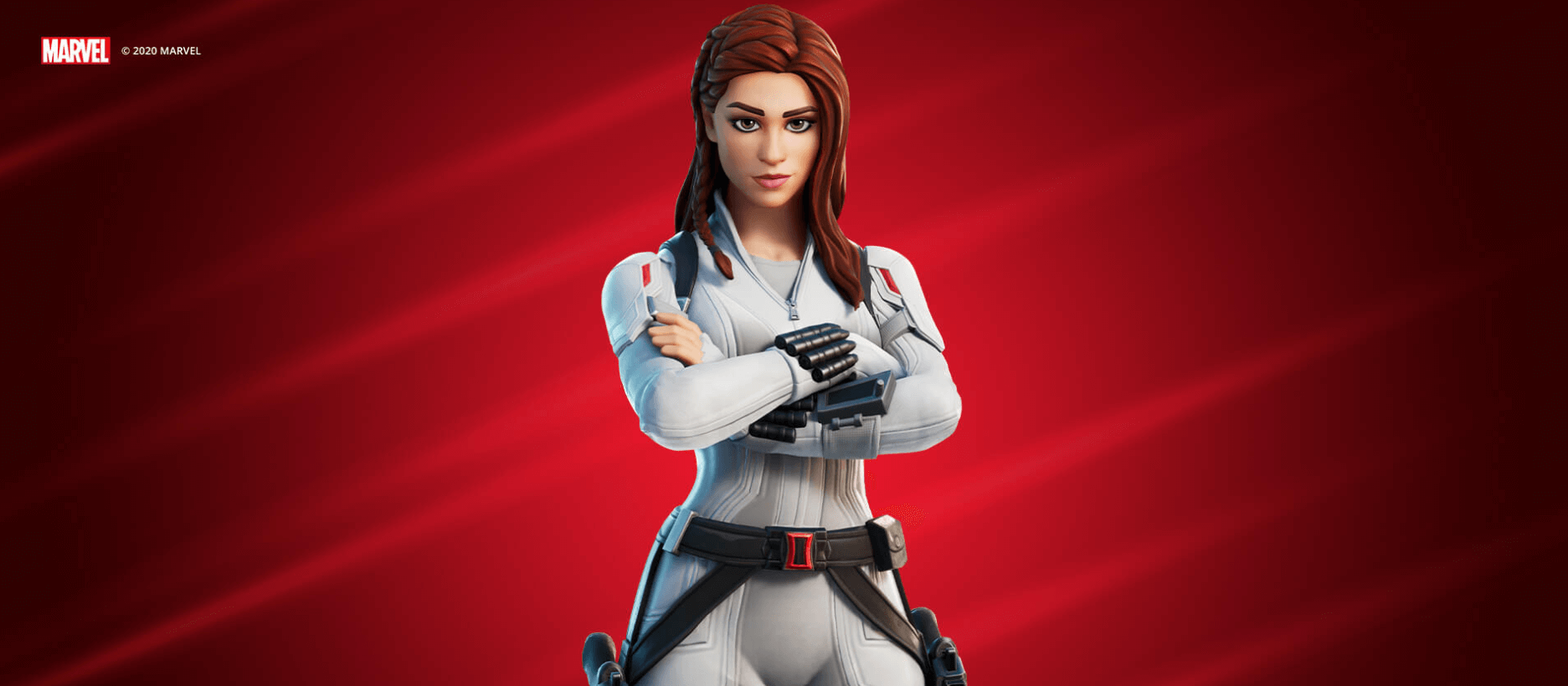 Both members of your duo must have reached account level 30 and have Two-Factor Authentication enabled to take part. To prepare, you can read the full official rules and load up our Black Widow Cup tournament leaderboard.
The Marvel Knockout Super Series continues next week with another mystery event, quickly followed by the $1,000,000 Super Cup on November 21. This, along with the One Percent Cup and the Nick Eh 30 Solo tournament, means we have plenty to look forward to throughout the rest of November.