Epic Games is finally throwing a cash prize pool towards a much requested Box Fight tournament. Here's all the details
Epic Games has tinkered with the idea of hosting a box fighting tournament since Season 3 of Chapter 2. We've had test events and even unofficial events without a prize pool, but this is a first
Two enter, only one leaves.

Compete in Fortnite's First Official Box Fight Tournament this Wednesday! A big thanks to @HassanFTN and @ShrideFN for putting the Creative Island together. Read more about the tournament here: https://t.co/Y7l65ICSqp

— Fortnite Competitive (@FNCompetitive) October 26, 2020
This week's Wild Wednesday will feature an exclusive box fighting format. We have, for the very first time, an Epic Games funded box fighting event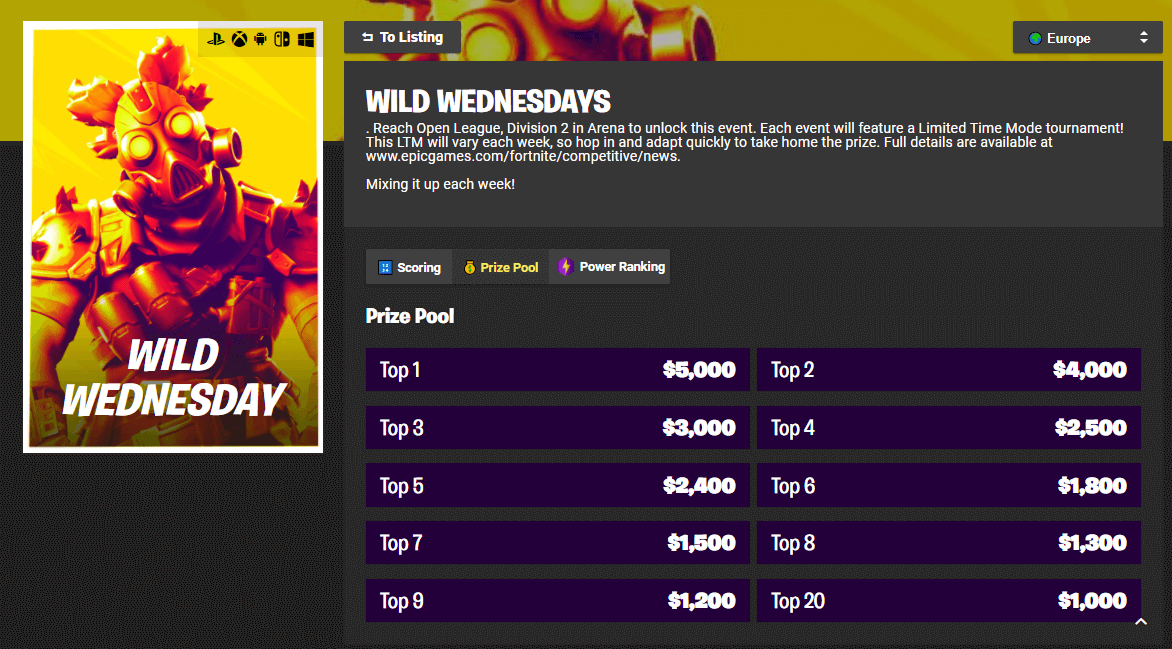 The prize pool for Wild Wednesday is quite substantial compared to, say a weekly cash cup or other daily event. There's going to be some real incentive to brush off on your box fighting skills and claim your stake at nearly $100k
Special thanks to creative map builders Hassan and Shride for creating a beautiful "Island of Dreams" map which will be in use for the entire event
A truly beautiful scene as the best box fighters including Clix fight it out for thousands. If you want to get a head start and play your friends on this exact map, here's the code:
Island of Dreams: 9005-6737-3429
While the underlying event format will be drastically different, players must still comply to the Wild West rulebook. This includes player conduct and minimum participant age of 13
Additionally, players must be in Open League (Division II) to unlock the event - a bar set so low that practically anyone can achieve
Details regarding tournament scoring and general format are still quite scarce. We still imagine that this event will take previous scoring, 1 point per win with a 20 match limit. Players are queued against similar scoring players and the perfect score, of course, is 20
Best of luck to everyone participating in this first of its kind tournament! Follow us on Twitter for all updates!