Bring your own unique style to life in Fortnite with these upcoming cosmetic releases.
Up until now, customization has been fairly limited in Fortnite. Sure, some items have a couple of selectable colorways but that's about it. In recent seasons, the Maya skin and Build-a-Brella glider took things to a new level.
Now though, something even more exciting is on the way. Following Thursday's v14.10 update, dataminers leaked a range of customizable goodies which are set to release soon.
A new range of Superhero themed skins are on the way, and it looks like each of them will allow you to tune your character in a load of different categories.
New Customization!

Hair color, Hair Style, All Costume Colos, Logo, ect.. pic.twitter.com/7Pygi4URSu

— HYPEX (@HYPEX) September 10, 2020
As demonstrated in the images above from popular leaker @HYPEX, the Joltara outfit will give you plenty of choices. You can edit her pattern, hairstyle, face covering and belt, change the material of her suit and pick different colors for everything.
Hypex also shared a new pickaxe which will let you alter its style, primary color and secondary color. The number of colors available with these cosmetics means that you can build a preset that is truly exclusive.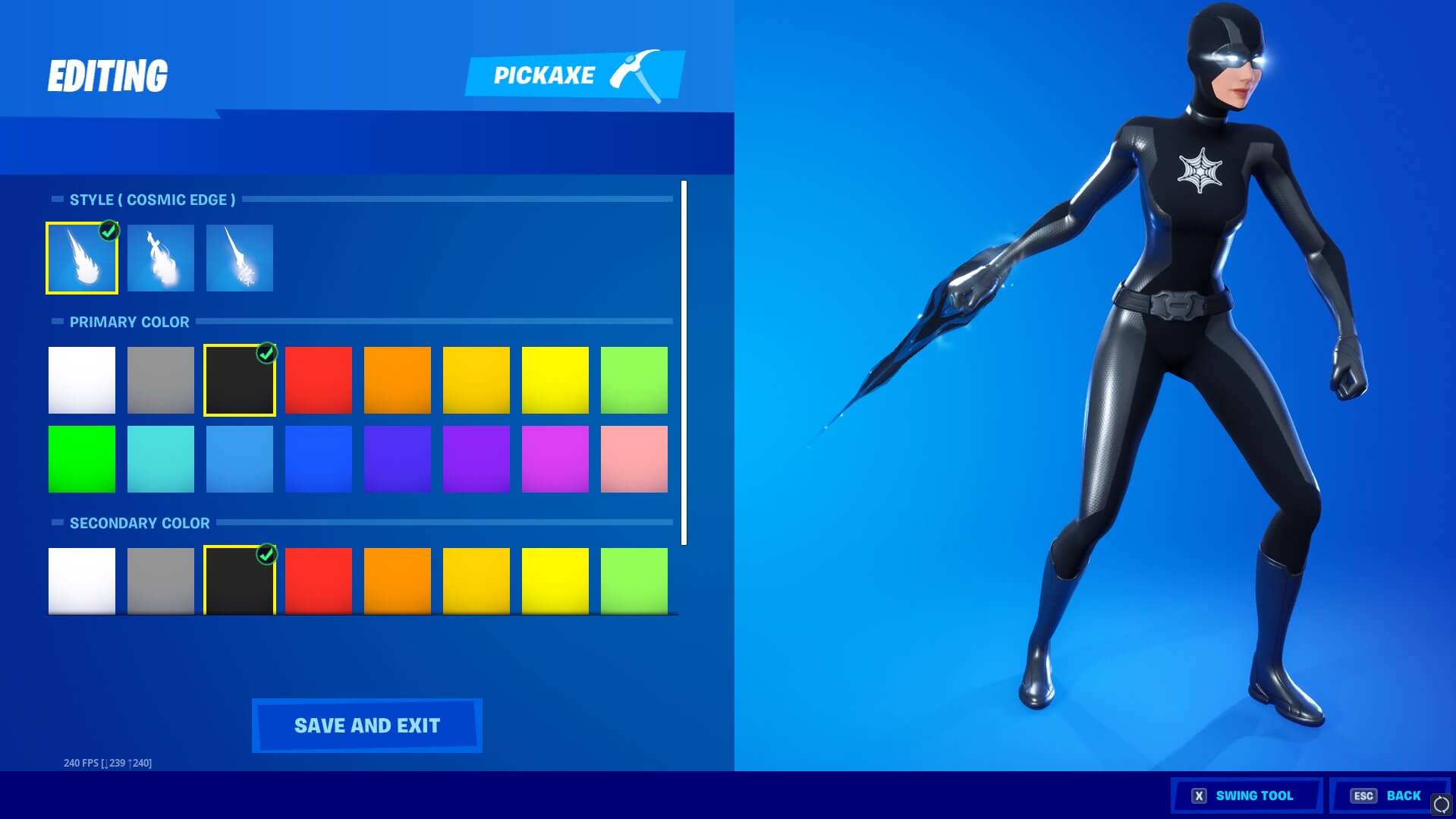 If you're like me and have pages and pages of emojis in your Fortnite locker that you have never touched, then this Back Bling may be of interest.
This backbling allows you to turn your emojis into a hologram backbling! pic.twitter.com/91cF9Mf11Y

— HYPEX (@HYPEX) September 10, 2020
It will allow you to transform any of your unlocked emojis into a hologram which you can wear as an accessory.
Finally, it seems like the upcoming Wave of Corruption set will let players adjust the level of corruption on their skin. The higher the percentage, the more evil and fiery they look. Again, credit to @HYPEX for the image.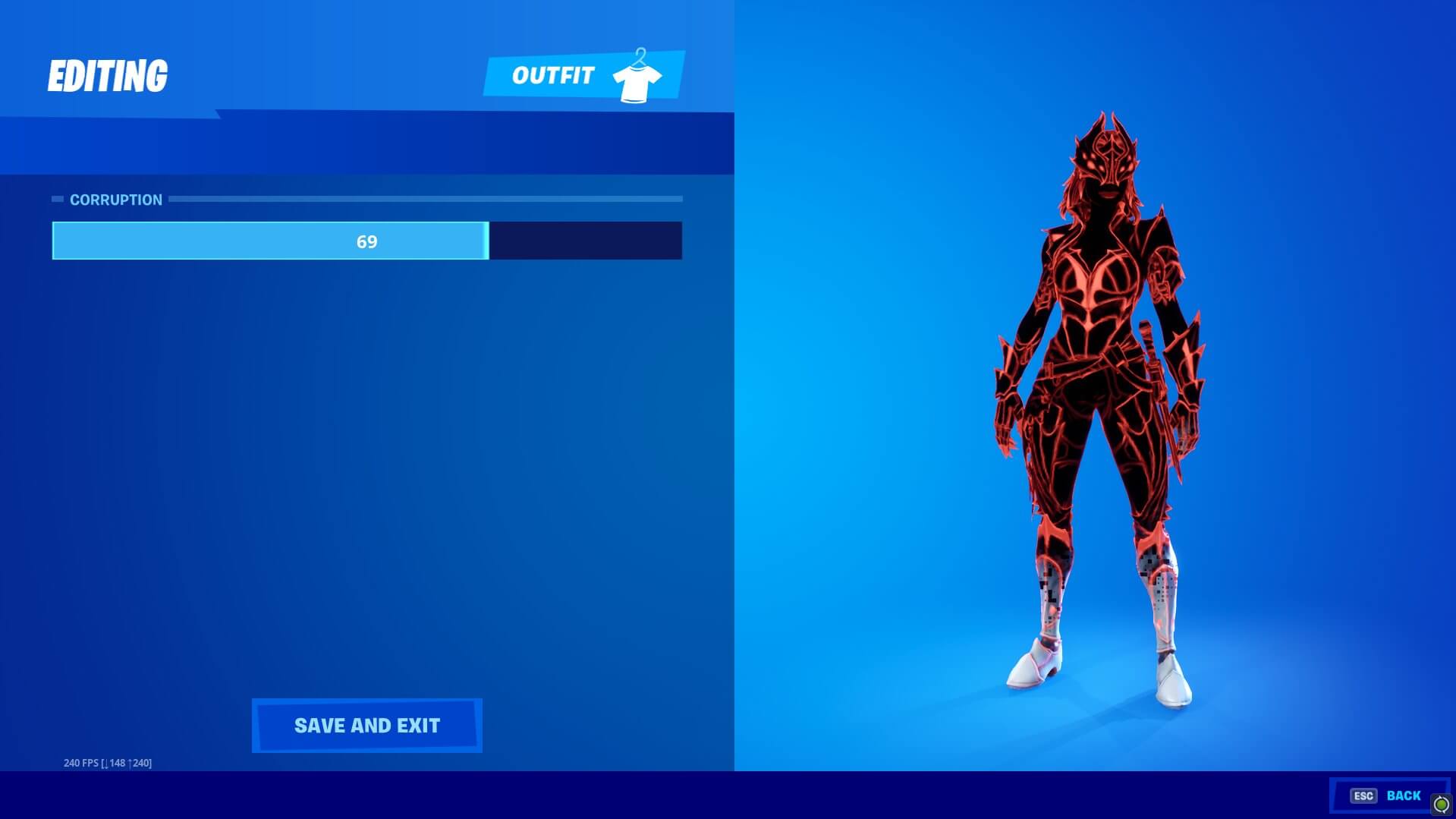 This set includes 3 outfits; Corrupted Arachne, Corrupted Insight and Corrupted Shogun. It will likely require a real-money purchase as opposed to spending V-Bucks.
If Epic continue to go down the route of customizable cosmetics, the door opens to endless possibilities. It's certainly a good idea revenue-wise!