Dominic Fike will be the first act performing in Fortnite's new live concert series in Party Royale.
As they look to further expand the impact of their innovative Party Royale mode, Epic Games have unveiled a brand-new live music feature.
The Spotlight series will look to showcase up and coming artists, with shows broadcast inside the Fortnite world. Musicians will perform live from the newly designed Party Royale Spotlight sound stage in Los Angeles.
#WHATCOULDPOSSIBLYGOWRONG

OUT NOW ??https://t.co/wLLIf5QJtV

— Dominic Fike (@dominicfike) July 31, 2020
First up is talented singer, songwriter and rapper, Dominic Fike. He will take to the stage this weekend, treating us to some top tracks from his LP debut, 'What Could Possibly Go Wrong'.
As usual, just load into Party Royale mode and head to the Main Stage in order to catch the event.
Showtimes and reruns
Dominic Fike Premiere – Saturday, September 12 @ 5PM ET

Encore 1 - Saturday, September 12 @11PM ET

Encore 2 - Sunday, September 13 @ 1PM ET
The Spotlight series looks to be a weekly affair, with more acts already booked for September 19 and September 26. We will have to wait for a later announcement to hear who's next.
Shimmer Outfit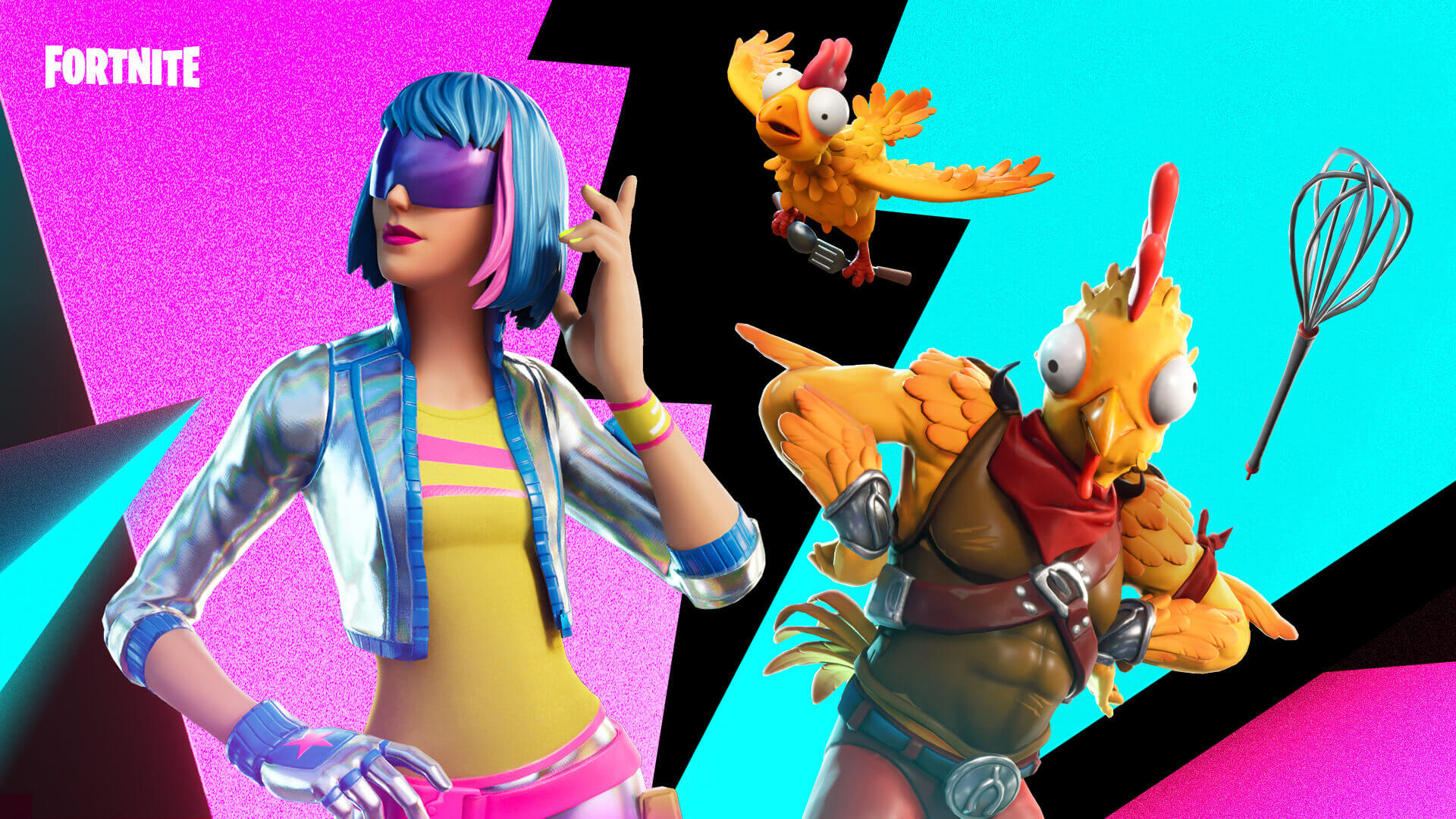 To coincide with the debut Spotlight performance, the new "Shimmer" skin will be arriving in the Item Shop. With "Chicken Tenders" being the title of one of Dominic's most popular songs, it's only right that the Tender Defender is also returning to the Item Shop.
The fact that Epic have invested in their own state of the art studio indicates that this isn't just a quick run of shows to keep people excited. This opens the door to all sorts of projects and we can expect big things for the future.