An internal slip up from the PlayStation store gives us a sneak peak at what may be coming in the next season of Fortnite.
Epic Games recently announced that the current Fortnite season would be extended by one week whilst they continue to get everything ready for the next instalment of Chapter 2. It seems however that this delay has caused some confusion at Sony, who have prematurely released the Season 3 PlayStation icon.
Originally, the in-game "The Device" event was scheduled to take place on this past Saturday. This would quite possibly have caused some changes to the map, which would have meant that the new icon no longer gave anything away. However, they don't appear to have adjusted for the extra week, and Fortnite leaker @Lucas7yoshi has found the image.
got a 1024x1024 image of the season 3 icon

leaked accidentally by play station lmao

they didn't reschedule it after the delay i guess

Image url: https://t.co/wTr3l8NROS pic.twitter.com/a1Oz3LLmXZ

— Lucas7yoshi // Fortnite Leaks & stuff (@Lucas7yoshi) June 1, 2020
Crucially, the Season 3 icon shows the Battle Bus floating just above a large body of water, with a small island in the background. This is significant as it backs up the rumours which have been circulating suggesting that the map will be flooded, leaving many areas submerged in water.
Back at the beginning of May, credible Fortnite leaker @Merl shared a recreation of what the Season 3 map may look like, based on information from a "reliable source". Although Merl didn't have any details regarding new POI's or changes to existing ones, the water level was supposedly very similar.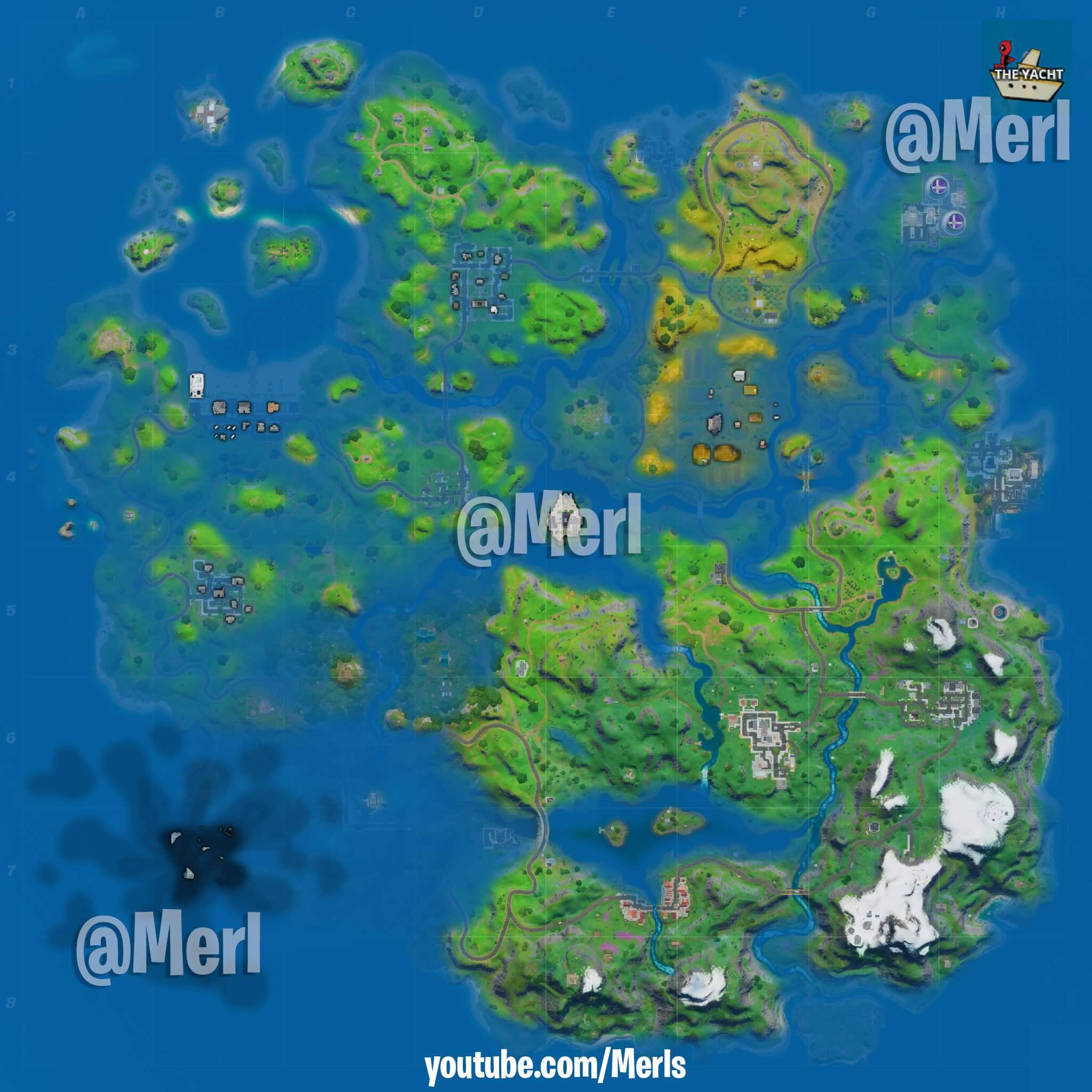 This leak also has Fortnite fans re-watching the "Desert Island Flare" trailer. The video, which was posted in June 2019, sees a stranded Jonesy using a flare gun to try and attract the attention of the passing Battle Bus. Eagle eyed viewers even noticed that the crate containing the flare gone bore the number "1106", which is the new Season 3 launch date.
Perhaps this means that Epic have been planning this upcoming season for a very long time, or maybe it's just a coincidence. What is certain is that it has some players incredibly excited at the potential of a crazy next couple of months. At the same time, others are already pleading with the developers not to drown the map in water.
We will just have to wait and see what happens, but it definitely looks like after a slow start to Chapter 2, Fortnite may be cranking the content levels right back up.